By Sonja 12 Comments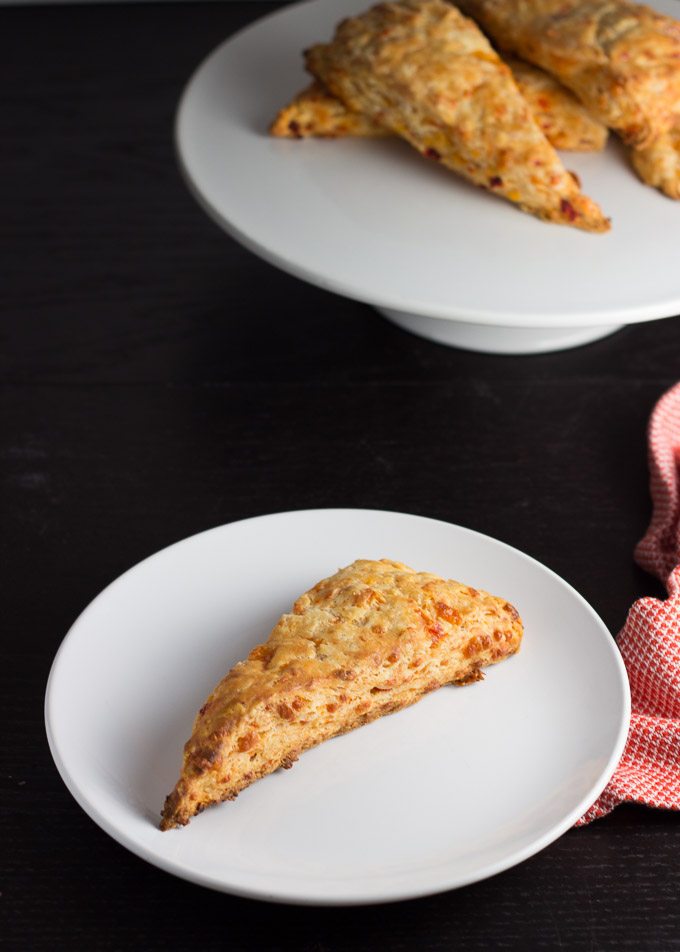 Sometimes a certain food gets ingrained in my mind to the point of obsession and it doesn't stop until I finally have had my fill of it. This can lead to certain food catastrophes, such as the Cheesecake Incident of 1998 where I helped myself to large, gluttonous portions of Costco cheesecake until I got sick. I still can't have more than a few bites of the stuff 17 years later, and I am filled with regret that the teenage version of myself lacked restraint.
Lately I've had my mind on pimento cheese, the southern staple that has recently popped up more and more on menus and food blogs. Grated cheese, minced pimento peppers and mayo are typically the foundation. It's rich and satisfying stuff, whether you eat it on pork rinds or spread it on bread to make a sandwich. I wanted to incorporate it into a scone because I imagined the cheese inside being melted and gooey while the cheese on the outside crisped up on the baking sheet. I think we can agree that the best part of a grilled cheese sandwich is those crispy bits of cheese on the pan….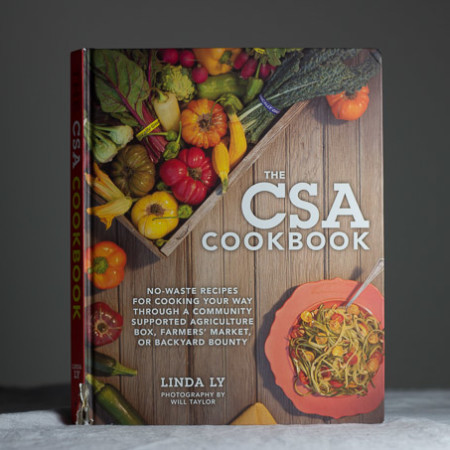 I've been following Linda Ly of Garden Betty for years. Although I seem to kill every living plant I attempt to grow, I have these romantic notions of growing my own food and having backyard chickens someday. This of course is a dream that will need to wait since I live in an urban condo with only…