Happy Friday! I'm going to start a weekly post on things that inspired or amused me during the week. When you do something that requires some creativity you need to be constantly observant and have an open and curious mind. Or maybe I spend a lot of time surfing the internet looking at tasty things or cute things and I just want to share them. Either way here are a few things from around the web that delighted me this week.
1. Yesterday was Julia Child's 101st birthday. Happy Birthday, Julia! I don't need to explain the importance of Julia Child, but this delightful illustrated book shows her colorful life story. Get a preview of some of the illustrations in here. Like Julia, my high school French class was also a disaster, but I am trying to make up for it later in life (thanks to the French Fry!).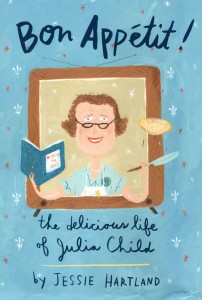 2. Do you like cats? How about cats with squishy faces? My friends Emsu and Raus, a lovely couple I met during my time in Seoul, moved to the US and adopted two very cute exotic shorthair kitties, Belafonte and Lavender. Not only is their blog lavebeli full of cute kitty pics, but they also have great posts on how they've redecorated their home and other things featuring their enviable style and taste. I'm afraid that if I visit them in Michigan I may run away with these precious kitties. I mean, look at this photo!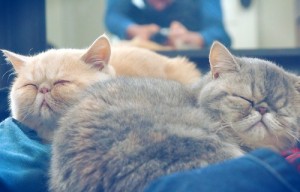 3. I recently had a photo featured on Foodgawker which, of course, I was very excited about. But I got lost for hours exploring all the other variations of the gawker sites and ended up on dwellinggawker where I found out that such a thing as a beagle hotel exists. I am absolutely obsessed with beagles and I don't know if I'll ever make it out to Idaho for a visit but I am intrigued by this "chainsaw art" they sell.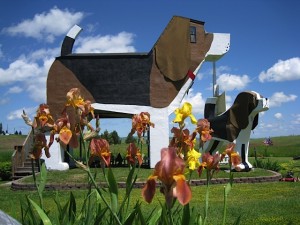 4. I found another half Korean food blogger, Marcella, who takes gorgeous photos and makes ridiculously delicious things like cronuts from scratch through a half Korean Facebook group (yes, they exist). She lives in Richmond, Virginia where I lived for six years before I went to Korea. I really miss living there and I love that Marcella features a lot of great eateries and spots around Richmond. Try not to drool over these cronut photos.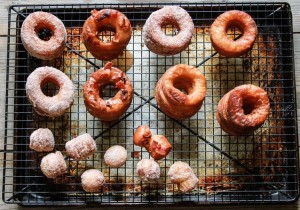 0