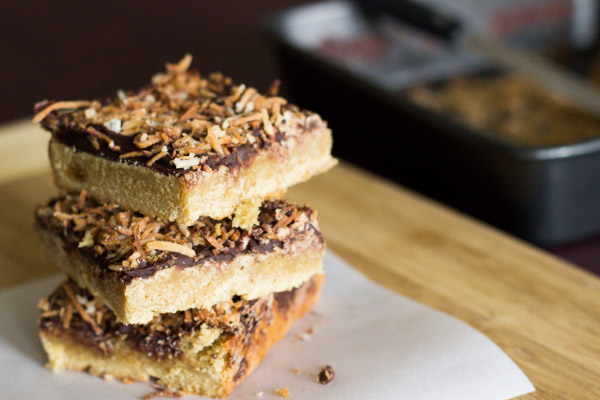 There is a bit of family lore involved in these cookies. When my grandfather was still in the military, my grandmother had her recipe published in the U.S. Army's 77th Special Forces Group Officer's Wives cookbook under the title "butter bars". While I always thought my grandmother to be the inventor of these cookies, she gives credit to her sister (my great aunt Betty) who claims to have never made them. Cookie origin mystery aside, they are indulgent and delicious and something to be shared with the whole family (or risk eating all of these babies yourself at once, not that I know anyone who has done that…).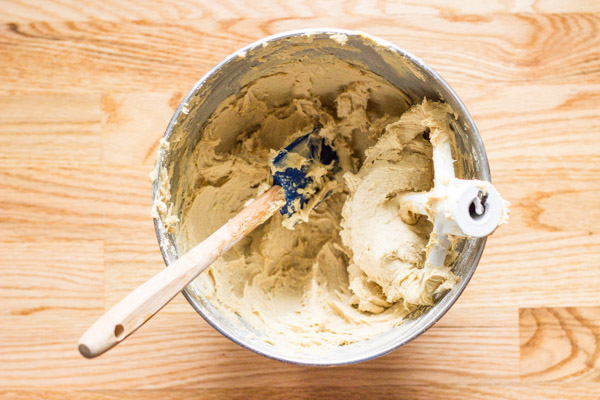 There were many cookies baked in my dad's house when he was growing up- chocolate chip, peanut butter or sugar cookies were the most common. But his absolute favorite cookies were these Aunt Betty cookies that were usually baked for the Christmas holidays. When my father was stationed overseas in Korea my grandmother and his sisters would mail him care packages with these cookies inside for his birthday or the holidays away from home. After getting married, my mom learned how to make my dad's favorite cookies and would bake them for him when he went off to participate in training exercises in the field. My dad even recalls a fellow soldier, a decorated Vietnam war veteran, looking at his sad looking sandwich in his own lunch and comparing it to the lunch my dad had, always accompanied with Aunt Betty cookies. Dad generously shared his cookies with the tough, old sergeant, who became a kid again in his anticipation of eating these cookies at every field exercise (my mom started packing extra just for him).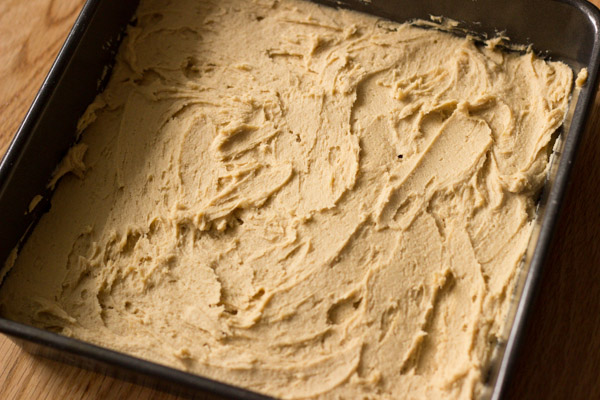 These cookies are really bars, a rich and buttery base under a chocolate shell and finished with toasted coconut flakes. As I mentioned before, my dad likes them nearly frozen (much like how some people freeze their peanut butter cups), but I like to set them in the fridge and take them out a few minutes before eating. In our house we prefer the toasted coconut flakes as the topping, but you could have the coconut untoasted, or top the bars with crushed or whole nuts (I like almonds, but you could use walnuts, peanuts or pecans). As you can see in my photos, I like my coconut toasted to a dark brown color. I like the crunchy texture of the coconut on top of the cookie, but you can toast it lightly if you'd like.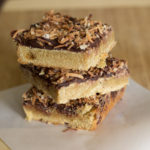 Aunt Betty Cookies: Butter Bars with Chocolate and Toasted Coconut
Ingredients
1

cup

of butter

brought to room temperature

1

cup

light brown sugar

1

egg

room temperature

1

teaspoon

of vanilla extract

2

cups

of all purpose flour

1/4

teaspoon

salt

1

cup

of sweetened

shredded coconut

1

cup

of semisweet chocolate chips
Instructions
Set the oven to 350 degrees.

Cream the butter, egg, brown sugar and vanilla extract together with a mixer on high until mixed well.

Sift together the flour and salt together and add gradually to the wet mixture until completely incorporated into the batter.

Smooth the batter into a 9 by 9 inch square pan and bake for 25 minutes.

Spread the shredded coconut on a cookie sheet and put in the oven 15 minutes after the cookies have gone in the oven (keep an eye on the coconut, it burns easily). The cookies should be golden brown and will be slightly soft in the middle.

After the cookies have cooled, melt the chocolate chips over low heat in a saucepan on the stove.

Pour the melted chocolate over the cookies and top with the toasted coconut.

Let the chocolate completely set and cut into squares and serve.
0