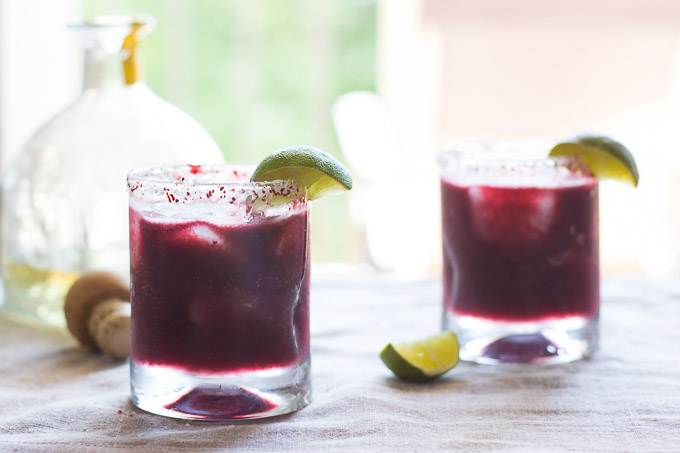 Blogging can be a lonely endeavor. A lot of it is done in the privacy of your home- experimenting in your kitchen, making a mess trying to get something to drip just so in the name of food styling, editing photos that after a while all start looking the same, and wracking your brain trying to think of something clever to say. By the time you hit publish you may have spent 5-6 hours on your own working on a post that may take a reader 30 seconds to scan. It can be lonely but we do it because we love it.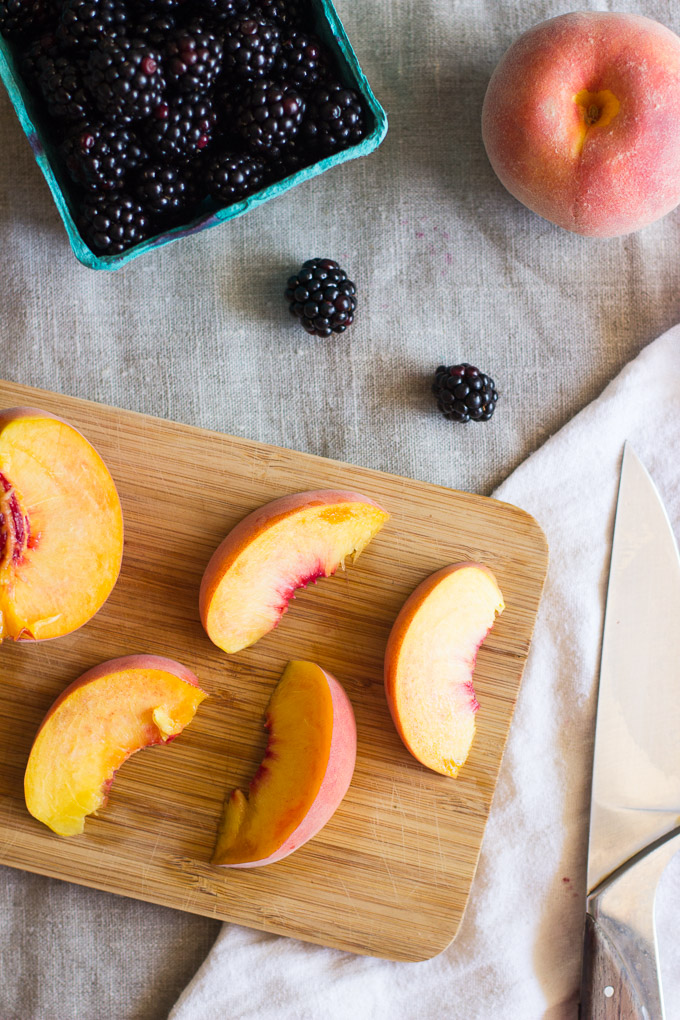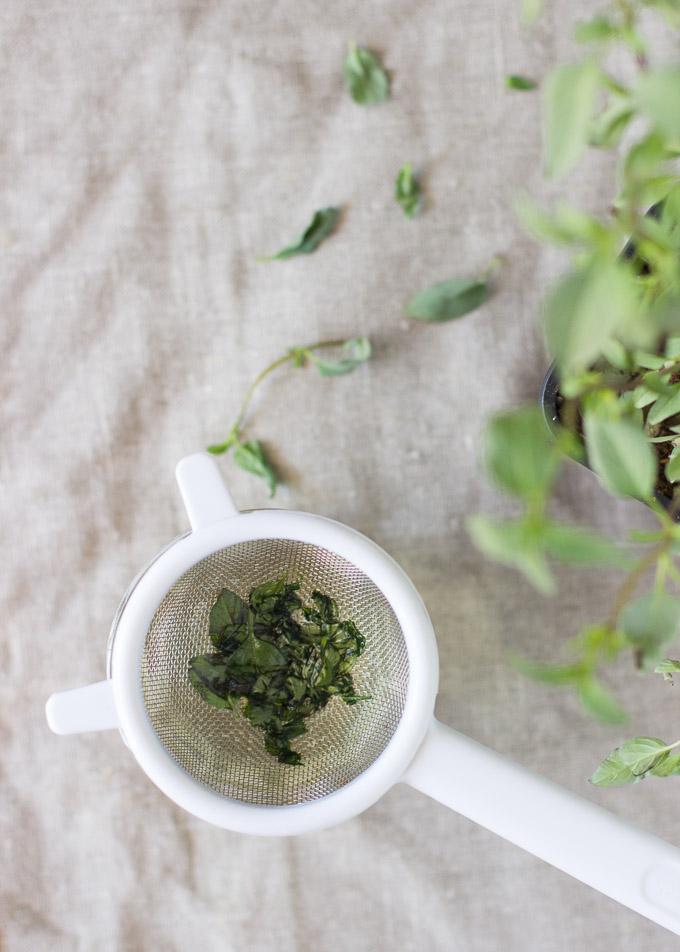 But this past weekend I had some company as I worked on this recipe with the lovely Maria, who I hope will join me soon by publishing a blog of her own (she makes gorgeous sugar flowers that are stunning). Maria is engaged to one of my best friends (hi buddy!) and it's been great getting to know her better. I attempted to teach her the little I know about taking photos of food and it was so fun! I forgot how much I like to teach (I was a teacher for five years) and it was such a pleasure to have someone there to bounce ideas off of and just chat with while I arranged and rearranged lime wedges for the sake of a photo. I can't wait for future food and photography adventures with her.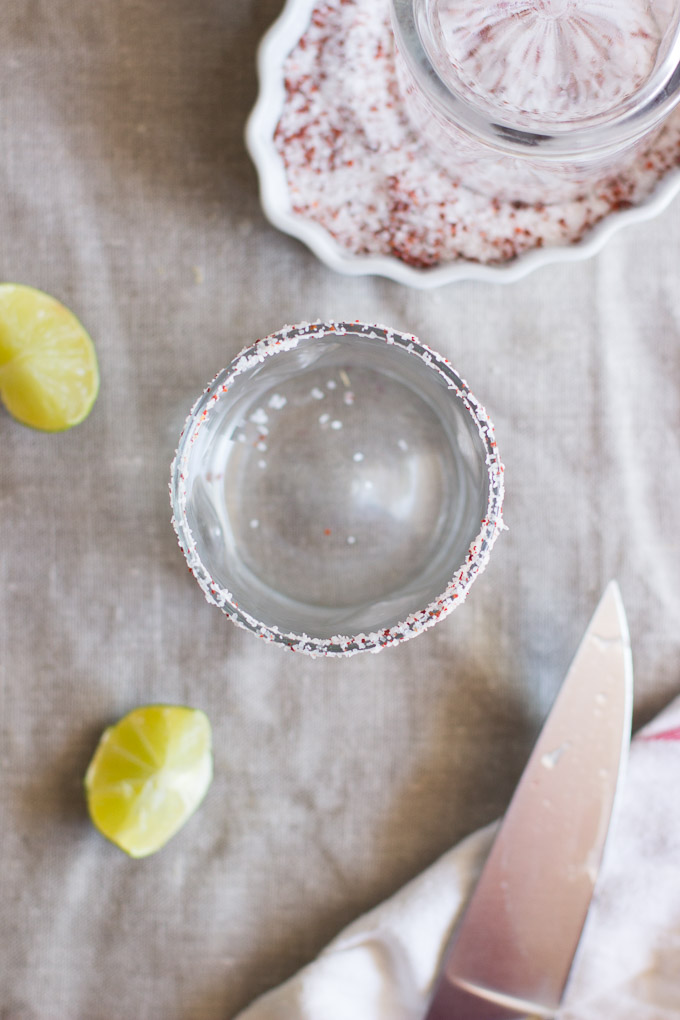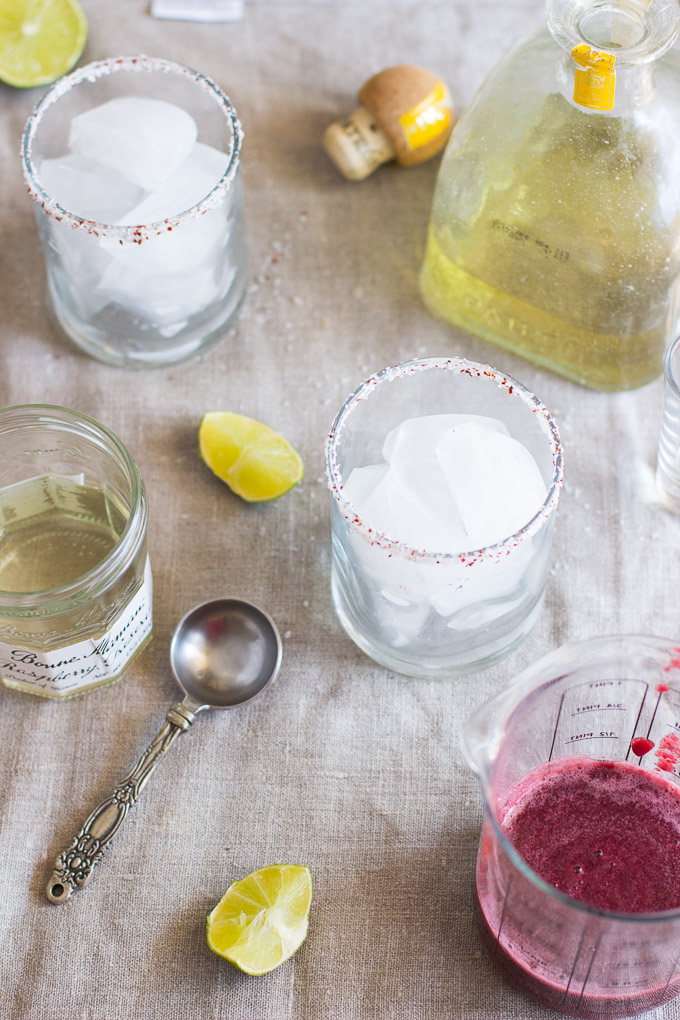 I took the best looking fruit at the market, peaches and blackberries, puréed them together and strained the juice. A simple syrup with the anise like flavor of Thai basil adds sweetness and a mild herbaceous aroma. My favorite part of drinking a margarita is tasting the sour sweet concoction in contrast to the salty rim and so I added a bit of my favorite spice, gochugaru or Korean chili powder to the salt.
Lucky for me sometimes we bloggers can get together virtually and share our ideas like this one. Summer is ending so I'm trying to drink up what's left of it. The peaches and berries will never be better than they are right now… until next summer.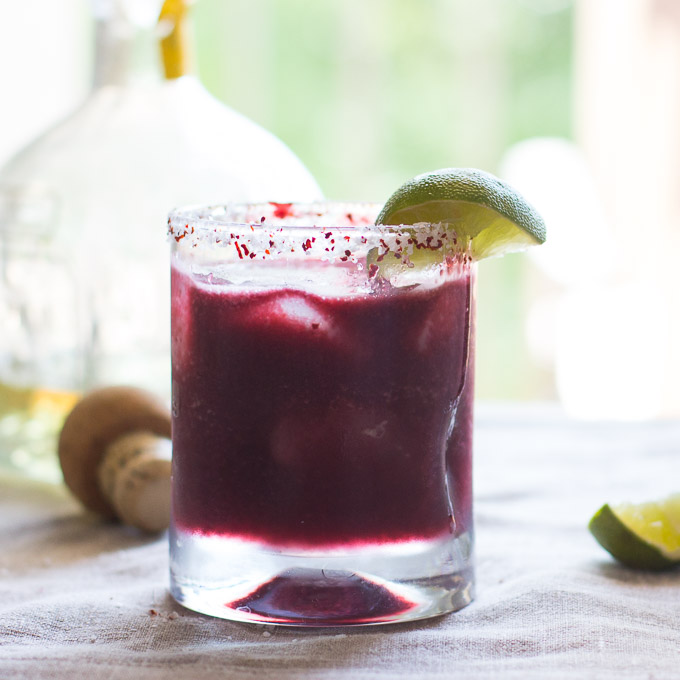 ---
And if you need more ideas for refreshing summer beverages please check out all the other ways these insanely talented people below are trying to #DRINKTHESUMMER.
1