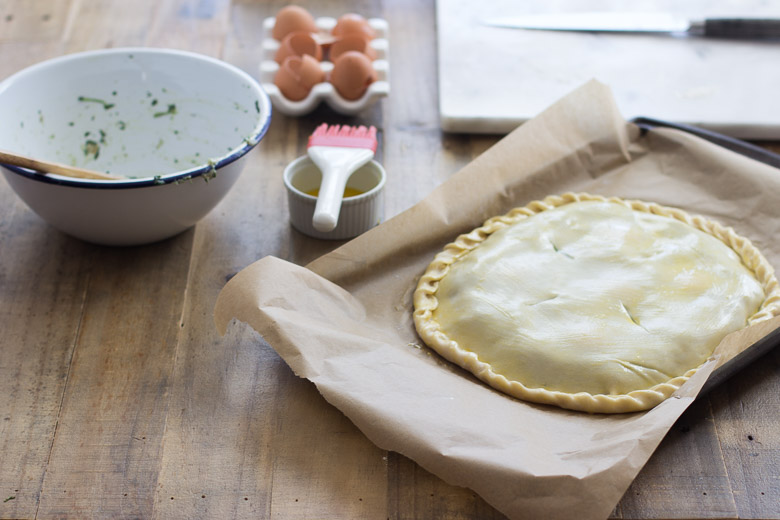 It's time for some beautiful, sunny weather before the humidity creeps into the Mid-Atlantic. If you can somehow remedy the symptoms of spring allergies enough to want to sit outside and enjoy this season, I recommend having as many picnics and cookouts as possible before it gets too hot. For picnics I always prepare some kind of cheese plate that is composed of cheese, fruits, and pickled things that can easily be thrown into a bag and later assembled, some crudités and a dip or two, and a ready-to-eat dish that doesn't need to be heated to be delicious.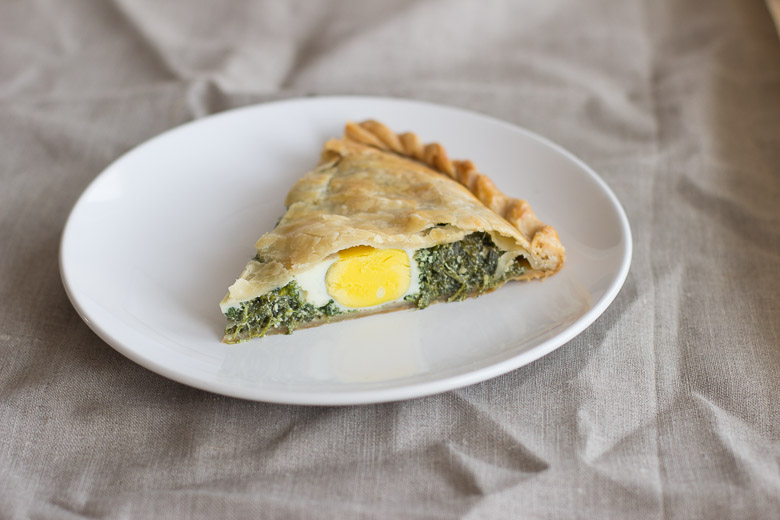 I was introduced to pascualina by my dear Uruguayan friends, a trio of sisters and their parents that I consider family. It's a savory dish of greens and cheese, with eggs baked right into the mixture, wrapped in a savory, flaky crust. It's great warm out of the oven, but it tastes even better cooled to room temperature. It's a dish that was traditionally enjoyed at Easter (Pascua means Easter in Spanish). Of course it's great any time of year, but the greens and egg seem so appropriate to this season and holiday.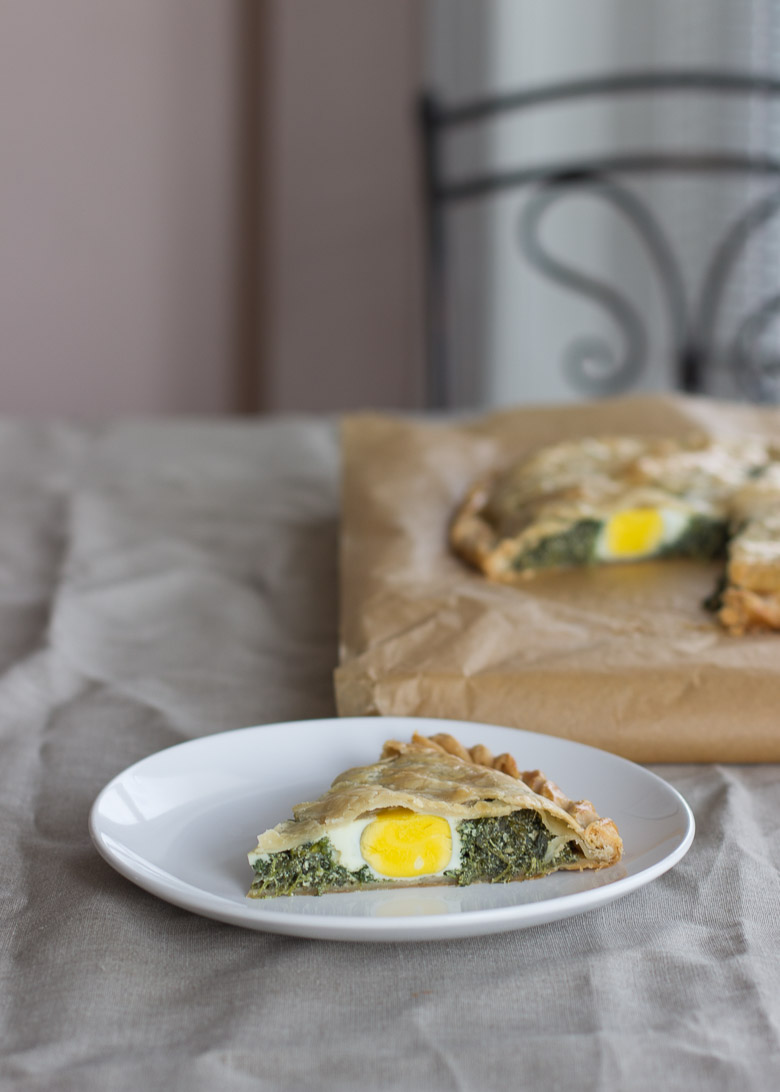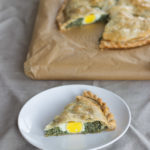 Pascualina (Spinach and Ricotta Pie)
Ingredients
2

pie crusts

store bought or two of this recipe

1

tablespoon

of vegetable oil

1

cup

of chopped onion

2

cloves

of garlic

minced

2 10

ounce

packages of frozen

chopped spinach (or about 3 1/2 pounds of fresh spinach or chard cooked until wilted)

1

cup

of ricotta

1/2

cup

of grated parmesan

fresh grated nutmeg

1/2

teaspoon

of salt

1/8

teaspoon

of black pepper

6

eggs

flour for rolling out
Instructions
Heat the vegetable oil over medium heat in a large skillet.

Sauté the onion and garlic until translucent, about five minutes. Add the frozen spinach and let it thaw out and the liquid cook off. Set aside to cool.

Mix the ricotta, parmesan, nutmeg, salt and pepper together in a bowl. Mix in the cooled spinach mixture. Taste for seasoning and adjust accordingly.

Turn on the oven to 400 degrees to preheat.

On a floured surface, roll out one of the pie crusts to about 12 inches in diameter and place on a piece of parchment paper on a baking sheet.

Pile the spinach mixture into the center of the crust, and smooth out in a circle, leaving a two inch edge.

Make five indentations and carefully crack the eggs into them.

Place the second pie crust on top and carefully seal the edges by crimping or folding and twisting the edge in as pictured.

Whisk the remaining egg and a splash of water together and brush evenly over the pie crust.

Place it in the oven and immediately turn down the temperature to 350 degrees.

Bake for about 45 minutes or until the crust is golden brown.

Let cool for at least 20 minutes to eat warm or cool to room temperature.