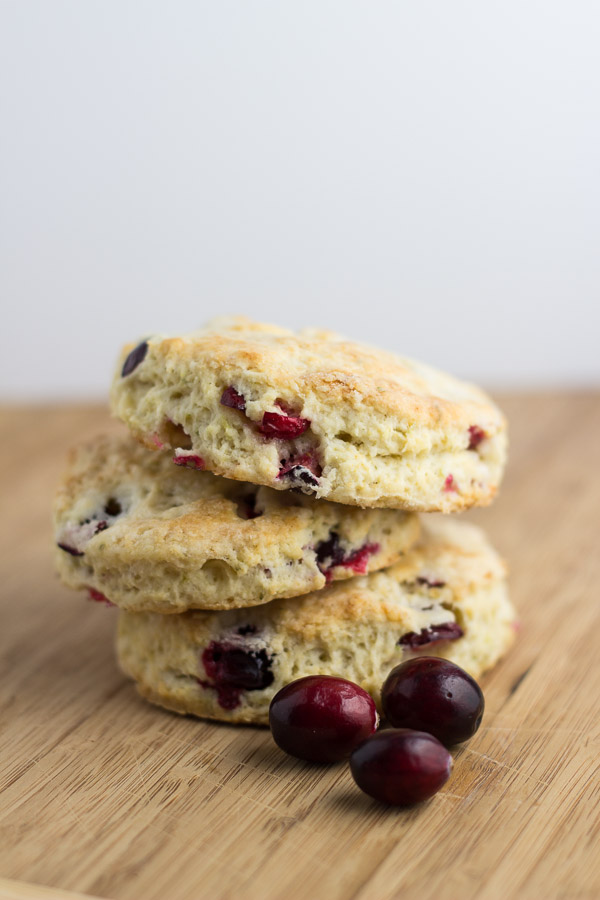 Before I became interested in cooking, I had no idea how weightless a cranberry would seem in the palm of my hand, or how smooth and glossy the surface of it would be. I didn't know that once you cut into it with a knife that it was white inside, with the tiniest of seeds inside its four chambers (the hollow pockets hidden inside that allow these berries to float in a flooded bog at harvest time). Having had cranberries only in odd and canned-shaped sauce forms, or as a "juice" that was often used in my college era cocktails, I didn't know that biting into a fresh cranberry would make my mouth pucker and my whole face react to the extreme tartness.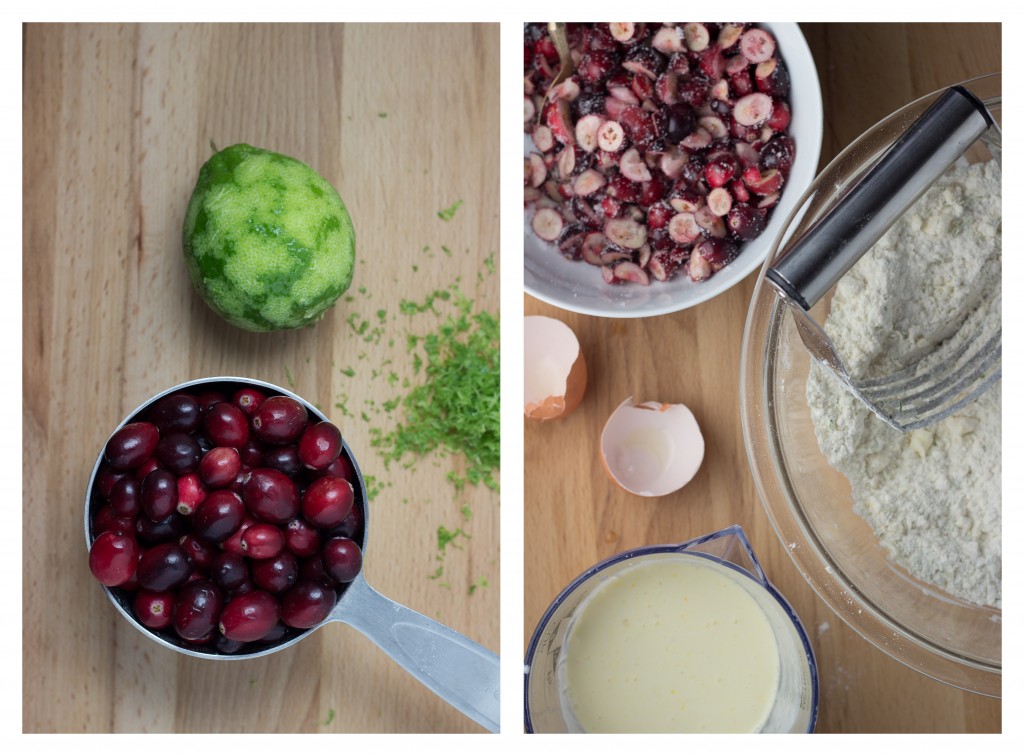 It wasn't until I was in college watching cooking shows on TV to pass the time that I learned how easy it was to make cranberry sauce from scratch. A few simple ingredients, a quick boil and a few minutes of waiting would create a sauce infinitely more delicious than the stuff from a can. And then I began to wonder why I didn't use fresh cranberries in more things. I used dried cranberries in salads or in pastries, but I hadn't used fresh ones. Dried cranberries are usually sweetened, and with this process, they really lose that sharp sourness that is the signature of a cranberry's flavor.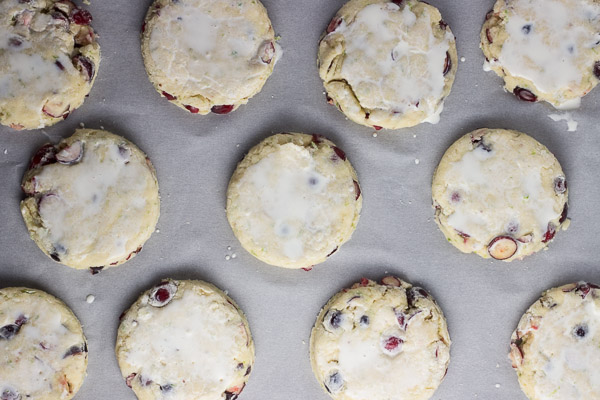 I have stated many times that I am not a baker. I am not exact enough and too impatient to really achieve any success with anything too complicated, but I find scones to be quick and easy enough to produce. It was one of my favorite things to whip up in the kitchen when I lived overseas, as all the ingredients were easy to find and scones can be flavored any which way you like. I made these flaky and slightly crumbly scones (which, in my opinion, is the way a scone should be; too moist and it's a muffin!) with a LOT of lime zest and just the right amount of fresh, chopped cranberries lightly coated in sugar. They are lightly sweet, with a good amount of sour zip from the cranberries. You can enjoy them plain, but they are especially good with a little bit of fruit preserves and a dollop of crème fraîche on top (seriously, scone + crème fraîche = life changing food moment for me).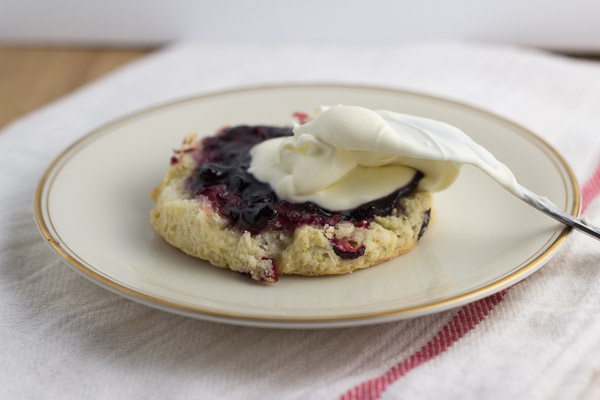 Cranberry and Lime Scones
Ingredients
2 cups of all purpose flour, plus extra for rolling out the dough
1 tablespoon of baking powder
6 tablespoons of very cold unsalted butter
½ teaspoon of salt
zest of 3 limes
juice of half a lime
½ cup of heavy cream, plus 2 tablespoons
1 egg
1 cup of fresh cranberries, chopped
⅓ cup of sugar
Instructions
Preheat the oven to 450 degrees and line a cookie sheet with parchment paper.
Combine the chopped cranberries with the sugar and set aside.
Combine the ½ cup of cream and lime juice and set aside.
Pulse in a food processor or sift together the flour, baking powder, salt and lime zest (if sifting add the lime zest afterwards).
Add the butter to the flour and pulse until the mixture resembles coarse cornmeal (or use a pastry cutter).
Whisk an egg into the cream mixture until smooth and add to the flour. Pulse until just combined into a wet dough.
Add the cranberry and sugar mixture and fold in gently until well distributed.
Turn out the dough onto a floured surface and knead gently a few times until the dough has come together.
Using a rolling pin, roll out to about ¾ inch thickness. Use a wet knife to cut into wedges or squares, or a floured water glass (or biscuit cutter) to cut into rounds.
Use the remaining cream to brush the tops of the scones.
Bake for 10-12 minutes until golden brown. Serve with crème fraîche and/or fruit preserves.
1