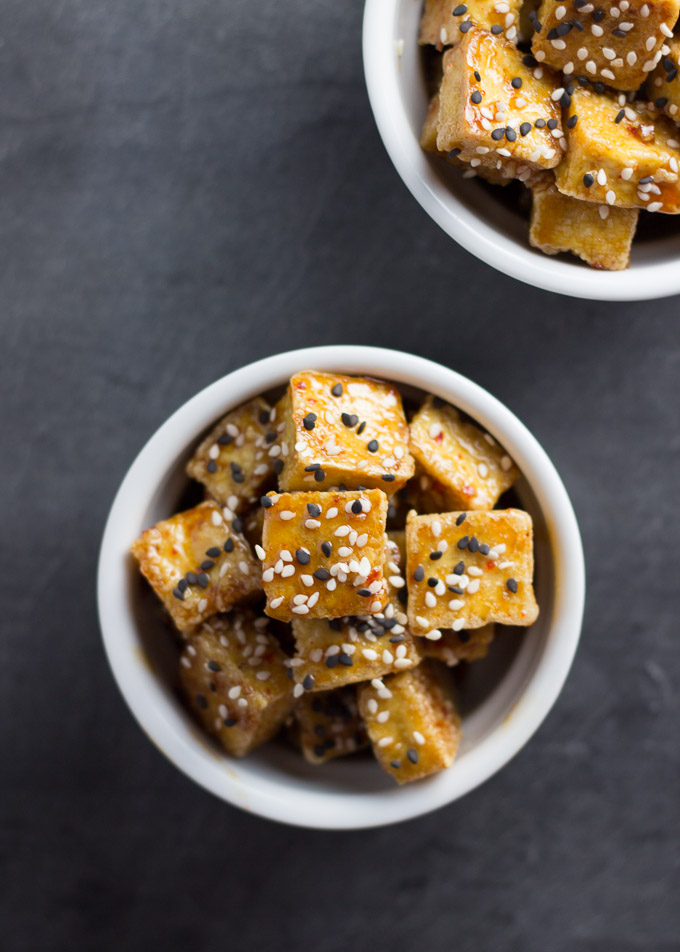 A big snowstorm hit the DC area yesterday. It was a large storm that affected large parts of the country- from 100 cars being stranded on a Kentucky highway to a plane skidding off the runway at La Guardia Airport. Everything was covered in up to 8 inches of snow where I live (a lot for this area) and since the office was closed I stayed home most of the day except to go out and buy flour from the grocery store next door and to go to the gym which is thankfully only a block away.
The last time I had walked around in snow like this was about two years ago in Seoul. I had been in France for most of December, and when I returned to Seoul on Christmas Eve, I discovered that the city had been experiencing record snowfalls. The streets and alleyways had turned to sheets of ice, and snow just kept falling and falling. Despite that, I spent what I knew to be my last Christmas Eve in Seoul out with my friend Rosemary, doing what we always did- wandering the streets of Hongdae, which was where I lived during my last few years in Korea.
Hongdae is actually a shortening of Hongik University, a school well known for its arts program. The art and music culture of modern Korea flourished there and the shows held in the dingy dives and underground clubs seemed numberless. Rosemary, a blond haired, blue eyed South African that has lived in Korea for over ten years was a celebrity in my neighborhood. A novelty among indie music fans, she knew all the hot bands, the shows and festivals, and all of the juicy gossip. She's even worked as a music correspondent for a prominent radio station and launched a Korean and English language website focused on Korean indie music. If you ever happen upon a tall, pretty blond woman in the audience of a rock show there (her taste runs from ska to punk to metal), then please tell her I say hi.
The snow yesterday reminded me of that night in Seoul with her. I wasn't to leave Korea until the first day of March, but she was about to make her annual trip home and I didn't know if I would have time to see her again. We stayed out all hours of the night, drinking and singing Christmas songs. I hugged her goodbye knowing that we might not see each other for many, many years. Fortunately, I saw her one last time at my apartment as she helped me pack my suitcases the night before I flew from Seoul.
On my walk home that night I stopped by my favorite place for a late night after-drink snack, dakgangjeong, or fried chicken bites tossed in a sauce. Hong Cup is literally a hole in the wall. There is a counter facing the street, or you can go inside and sit in a tiny wooden loft or at one of the two tables with rickety stools. $2 beers and freshly fried and sauced chicken are served in varying sizes of paper cups.
The young woman who owns that stand had become my friend and she always chatted with me as she loaded my cup up with crispy chicken, tater tots and fried rice cakes. This combination is what made this place unique. She also has the most delicious sauces that go on the chicken. There is the original spicy and sweet sauce, made fiery red with gochujang (Korean chili paste) or the milder soy garlic sauce. You can also choose from a sweet barbecue or mustard sauce.
At the time I taught at a language institute for adults, and sometimes I wouldn't get off work until 10pm if I taught a late class. I'd walk through Hongdae, soaking in the neon lights and the energy of the crowded streets and make a stop by Hong Cup. The cup was always served with a toothpick as your utensil so that you could spear the pieces and eat them as you walked. The chicken never made it home with me. I was always finished with my cup within 10 minutes.
The last night I taught was only two days before I flew out. I stopped by for my last meal at Hong Cup and said my goodbye to my friend the owner. She wished me well and gave me a complimentary large cup of chicken. She told me to keep in touch and to visit her when I came back to Seoul.
That was the weird thing about leaving. It didn't feel like I was really saying goodbye and no one seemed to believe it was goodbye, either. Sometimes it still feels like I'm on some sort of extended vacation and one day I'll return to my old apartment in Hongdae with an empty cup that once held chicken, tater tots, and fried rice cakes.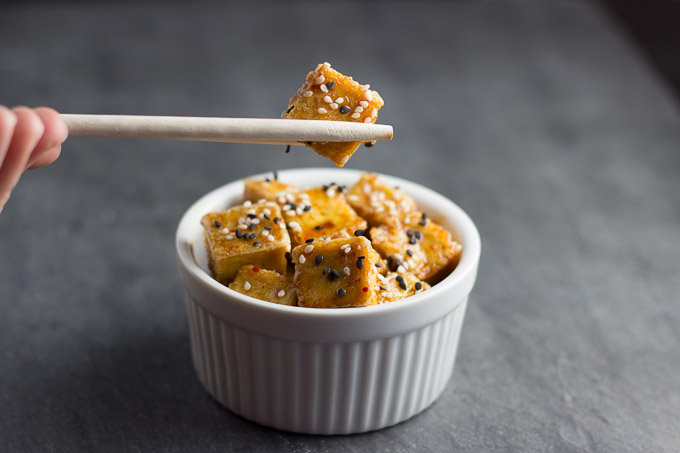 Crispy Korean Tofu Bites
Ingredients
1 package of extra firm tofu, cut into 1 inch cubes and dried with paper towels
1 tablespoons of cornstarch
Sauce:
1 tablespoon of soy sauce
2 tablespoons of honey
1 tablespoon of apple cider vinegar
1 garlic clove, minced
1 teaspoon of sesame oil
1 teaspoon of gochujang (Korean chili paste)
⅛-1/4 teaspoon of Korean chili powder
1 tablespoon of toasted sesame seeds
Instructions
Heat the oven to 400 degrees.
Toss the tofu cubes in a bowl with the cornstarch until all pieces are evenly coated.
Put cubes on a baking sheet lined with parchment paper or a nonstick baking mat and cook for 20 minutes, flip the cubes then cook for 20 more minutes until lightly golden brown and crispy.
When there are a few minutes left with the tofu, mix all ingredients in a small saucepan and cook over medium heat until the sauce bubbles and thickens.
Toss the tofu in the sauce and serve topped with sesame seeds.
2