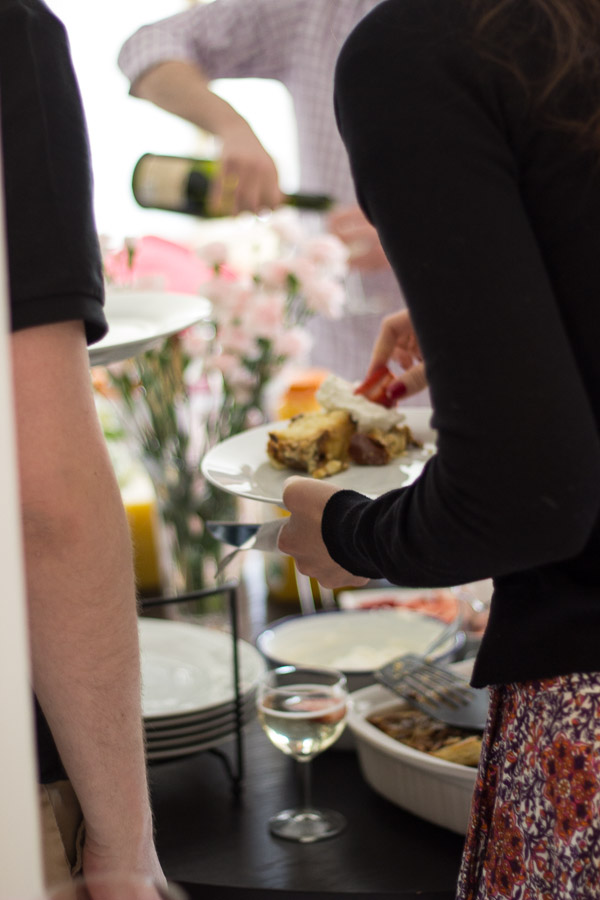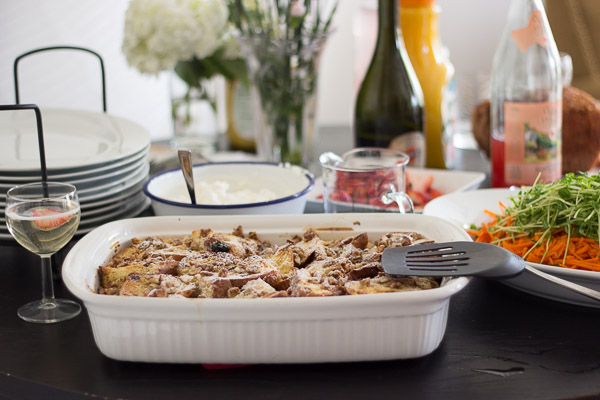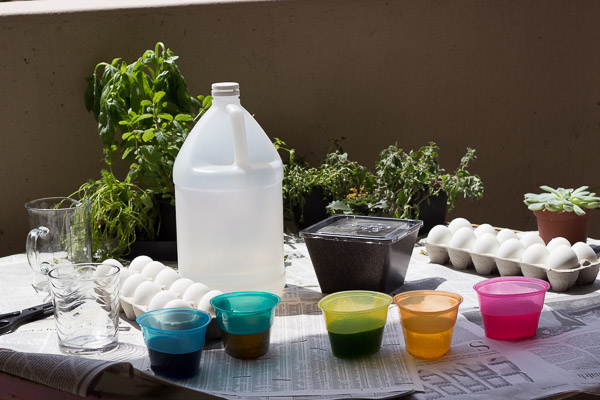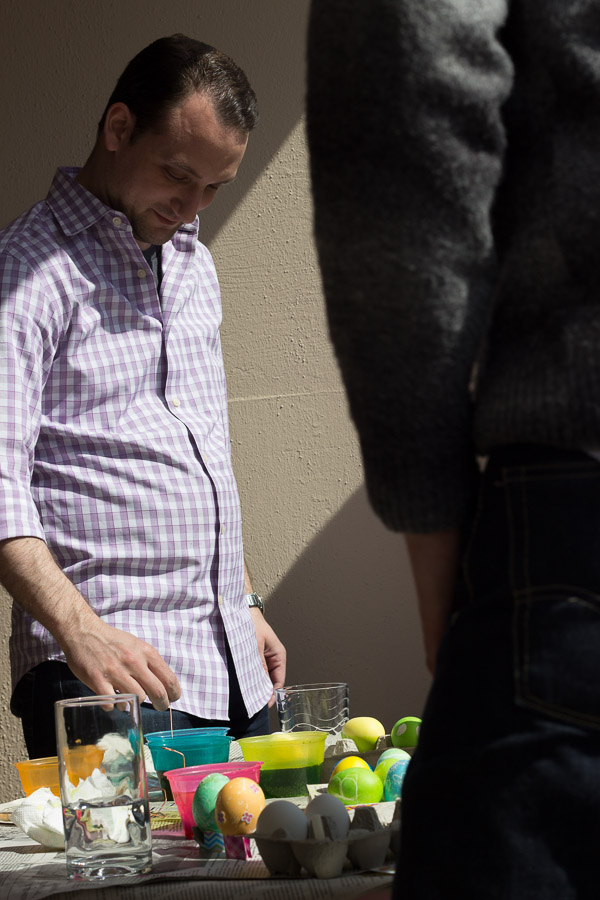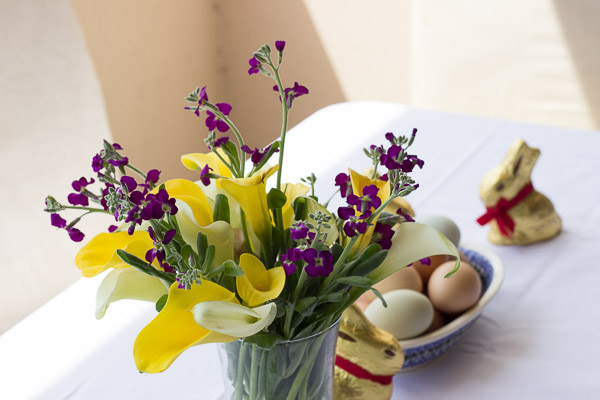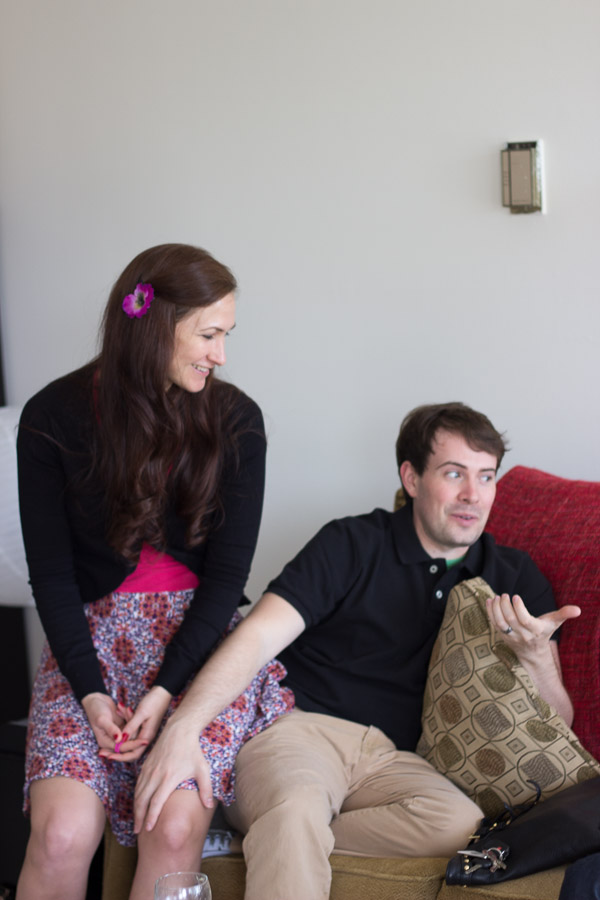 I had a lovely Easter this past weekend full of friends, food and champagne. It was the first time I had a significant amount of people over (8! In a tiny studio!) and I was nervous at first. I didn't know if there'd be enough room for everybody, if everyone would enjoy the menu I had chosen or the activities I had excitedly planned beforehand (I think the egg dying station was a dead give away that I am a former elementary school teacher). I think everyone enjoyed themselves and I know that I had a lot of fun with everyone that came by. It was a gorgeous day to enjoy my balcony sitting in the sun, sipping mimosas and eating way too much Easter candy from goodie bags. I had instructed everyone to dye two eggs for a contest to win a giant Reese's peanut butter egg- which unfortunately melted in the sun. I told everyone to take the ones they had dyed home with them but I was left with at least 10 hard boiled eggs. Over the past few days I've been eating eggs for lunch (and sometimes dinner, too). I'm getting a bit of egg fatigue… but I'd hate to let them go to waste.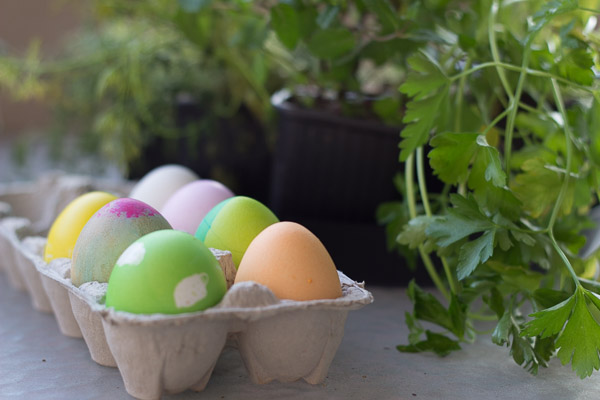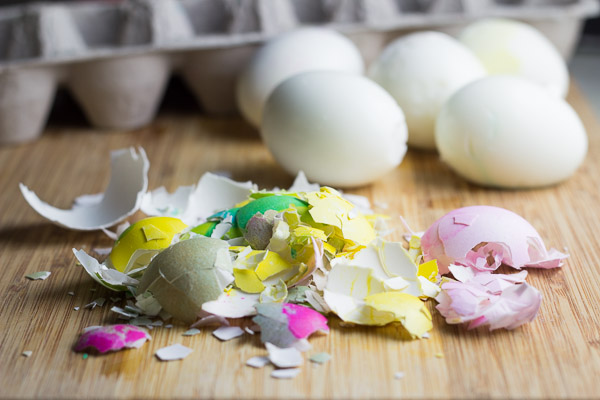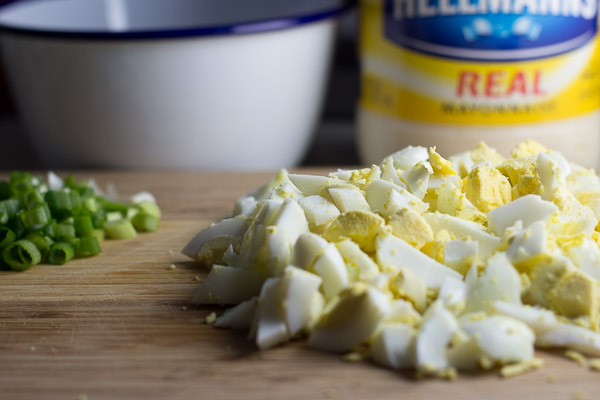 So I decided to substitute the typical mustard with gochujang, a spicy chili paste from Korea. It's flavor is spicy but not overpoweringly so and it adds a bit of smokiness and sweetness to the mix. Chopped scallions add a fresh, onion bite and a bit of black pepper gives it a little more kick. It's a very simple recipe as most egg salad recipes are and very tasty on a slice of sourdough bread with a garnish of pea shoots- the perfect spring touch.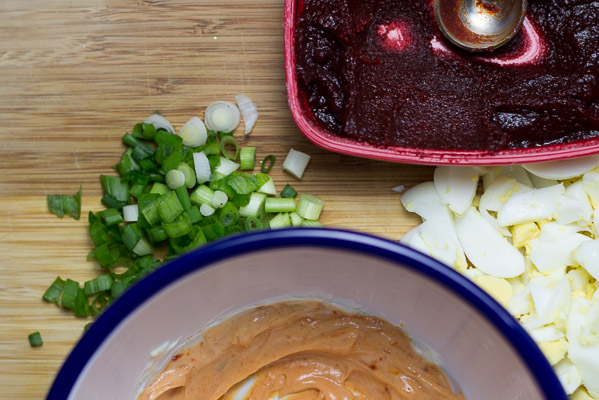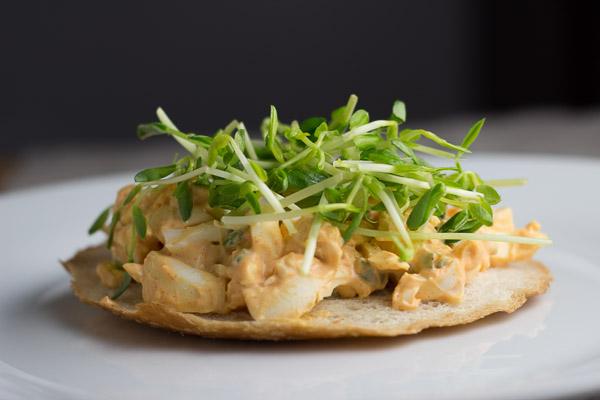 Easter Egg Salad
My favorite method of hard boiling eggs is to just cover eggs in a pot with salt and bring them to a boil. Once it has reached the boiling point I cover the pot and turn off the heat and let them sit for about ten minutes. I then rinse them with cool water and peel them. Gochujang can be found in most Asian supermarkets or you can order it online at www.hmart.com.
Ingredients
6 hard boiled eggs
¼ cup of mayonnaise
1 teaspoon of gochujang
¼ teaspoon of black pepper
3 stalks of green onion, chopped
A handful of pea shoots (optional)
Instructions
Peel the hard boiled eggs and roughly chop them
In a medium sized bowl, mix together the mayo, gochujang and black pepper
Gently fold in the eggs and green onion
Serve on toasted bread and garnish with pea shoots
0