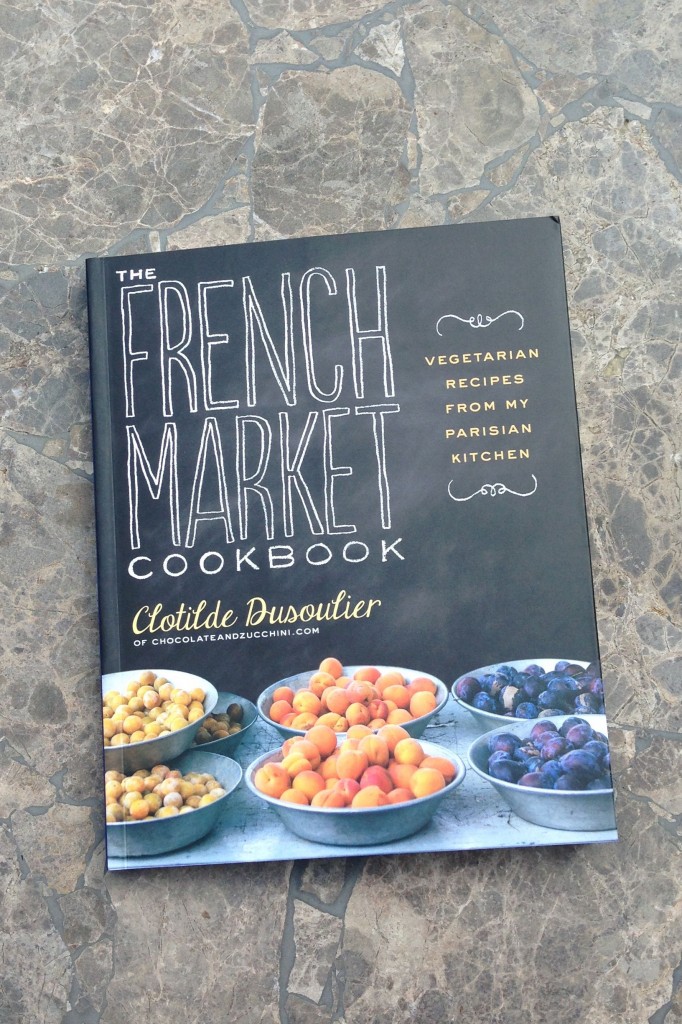 I'm really excited for my first giveaway! I love participating in these on other blogs (although I've never won anything on a food blog, I did win concert tickets on an expat site in Korea!), and I thought it would be a nice way to say thank you to my readers. My first giveaway will feature my new favorite cookbook, The French Market Cookbook: Vegetarian Recipes from my Parisian Kitchen by Clotilde Dusoulier.
Clotilde is the blogger behind Chocolate and Zucchini, which is one of my favorite food blogs out there. She's written her blog since 2004 as a way to share her growing interest in cooking and food and she's become a well known food writer and cookbook author. I really love her fresh approach to ingredients, emphasizing seasonal and local produce, and that she really highlights a plant centric way of cooking. I am not a vegetarian by any means, but you might be able to tell from what recipes I've posted so far that I try to eat a mostly plant-based diet with just a small side of meat (it's really hard to resist Korean barbecue dishes).
I chose this book for my first giveaway because I love these recipes and I think you will, too. I took this book along with me to the beach a few weeks ago and everyone seemed to like it so I thought my readers would as well.  All you need to do is follow the instructions below. The only thing that is mandatory to enter is commenting on this post by answering the question, "What is your favorite vegetable dish and why?" I'm really curious as to what sort of dishes you enjoy and what the story behind your favorite dish is. For additional entries you can follow me through a variety of social media. The winner will be announced Friday, September 20th on this post. Thanks for participating and good luck to you!
***The giveaway is now closed.
Here is a video to help you enter the giveaway if you get confused:
How to Enter Rafflecopter Giveaways from Rafflecopter on Vimeo.
0