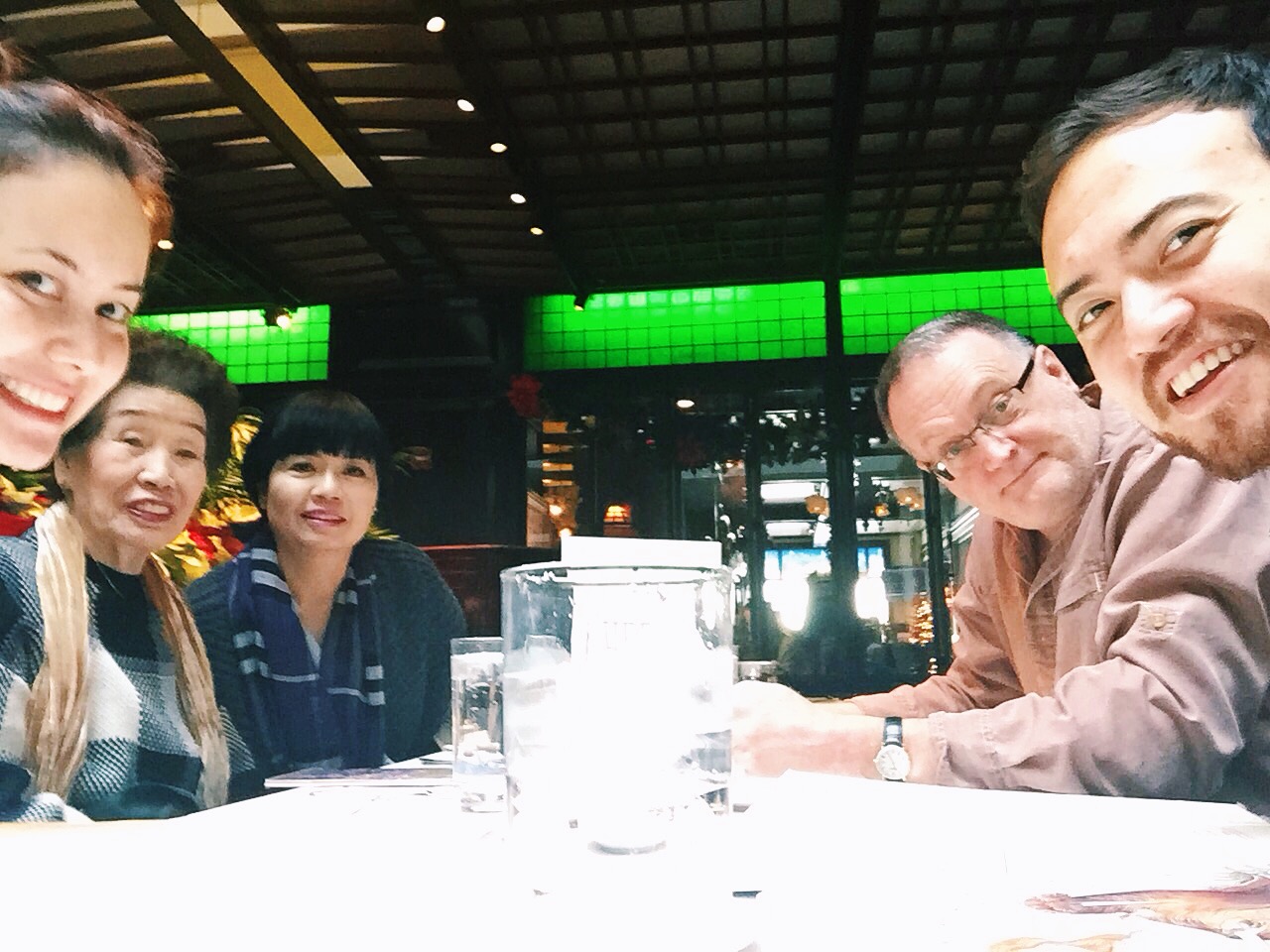 Okay, so this isn't really a Thanksgiving recap. I wasn't very handy with the camera last week. My mom's arm is in a sling (don't worry, she's doing better!) so the task fell on my dad, brother and me to cook everything so we were quite busy. It was a pretty calm day of food prep though, with very little last minute scrambling. I did manage to injure myself by splattering molten hot cranberry sauce all over my arm, but it was nothing a quick soak in ice cold water couldn't fix (honestly, nothing can top the burn I gave myself last night as I greedily bit into a pie crust cookie fresh out of the oven (recipe pending!) causing the hot jam filling to come out the other side and onto my hand). We enjoyed a honey brined turkey, brussels sprouts, a variation on sweet potato anna, and so many other things that made me feel full for a week afterwards. My brother made this pumpkin pie with bourbon and bitters. And the next day I threw some of that skin searing cranberry sauce into some baked french toast with challah bread.
On Saturday my brother flew back to Florida where he lives so we headed to Old Ebbitt Grill, a family favorite before he left. We took this family selfie (felfie?) while waiting for grilled oysters and Korean style pork belly tacos. I now feel like I need to eat shredded kale until Christmas dinner.
Meanwhile, this week in links:
I squealed over the cuteness of these gingerbread terrariums.
Shot glasses made out of toasted marshmallows. What.
I always love learning about new ways to improve on my blog. I can't wait for Amanda's ebook on SEO for Food Bloggers to come out!
A nice primer on some of my favorite comfort foods, Korean stews.
Sometimes I feel like there's a blogging collective consciousness. My family had spiked spiced cider at Thanksgiving and then this morning I see this libation of beauty.
I only have the luxury of asking myself, "What Should I Eat For Breakfast Today?" on weekends, but seriously, Marta's beetroot crepes are something eaten in dreams.
And on a serious note, some heavy things are happening these days. I don't want to get political on here and I can't express myself eloquently enough about this issue. Lindsey expressed it beautifully.
0