When I first started food blogging I was a little lost. I put together this quick and easy guide to getting started with food blogging. I hope you find it helpful.
Disclaimer: Some of these links are affiliate links which means that I earn a commission if you make a purchase after clicking on them. All of these products below are ones that I have personally used. I recommend these following products/companies because I trust their quality and find them helpful to the pursuit of food blogging. Please let me know if you have any questions about the products listed below. I am happy to answer them!
There are three major steps:
Choose your site's name and a host.
Install WordPress as your content management system.
Choose a theme, or layout of your blog.
 Choose a Host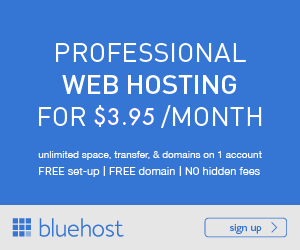 After careful consideration I went with
Bluehost
to host my blog. They have great rates and customer service and are willing to help you troubleshoot any hosting issues. They're always running promotions so I signed up for three years of hosting at a great rate. Often times the domain name is included in the deal. It's a great host to use when first starting out!
Choose a Theme
I've gone through a few themes on my site, but currently I'm on the
Genesis Framework
and I use the
Foodie Pro theme
. This theme was specifically designed with the food blogger in mind. It's clean, easily navigated and the recipe page is tops. It's also optimized for mobile view (great for any readers that visit your site via smart phone or tablet). You can also just check out the other themes available through
Genesis
. They have a lot of great templates that you could use for your food blog.
Some Extras to Help Your Site Look Nice:
Food Photography

I got my first DSLR camera shortly before starting my blog, but honestly, I had no idea how to use it beyond the automatic setting. Lindsay of Pinch of Yum put together this great ebook that goes through all the basic functions of your camera and also teaches you how to take great photos of food. I've read other books on photography before and Tasty Food Photography was the easiest to understand. My photography is a work in progress but as soon as I started using the techniques outlined in this book my photos started getting accepted by sites like Foodgawker and Tastespotting and the traffic to my site markedly increased. Food blogging is very image driven and taking time to improve your photography will greatly improve the overall quality of your blog.
Setting Up the Site
When I first started looking into how to start a food blog, I was totally overwhelmed. There was so much more to consider than I had initially thought when starting a blog. At first, I was just going to sign up for a free site on wordpress.com and call it a day, but when I realized how little flexibility and room to grow there was on that type of site I started researching blogging even more. I was lucky to have stumbled across
Food Blogger Pro
through
Pinch of Yum
. Lindsay and Bjork are a wife/husband team that are so generous with their knowledge of growing and monetizing a food blog. Seriously, I could NOT have done any of this without them. Their easy to follow video tutorials cover all the basics and more, from the technical aspects of setting up a blog, to setting up your social media to promote your site, to food photography and search engine optimization. This site covers it all!