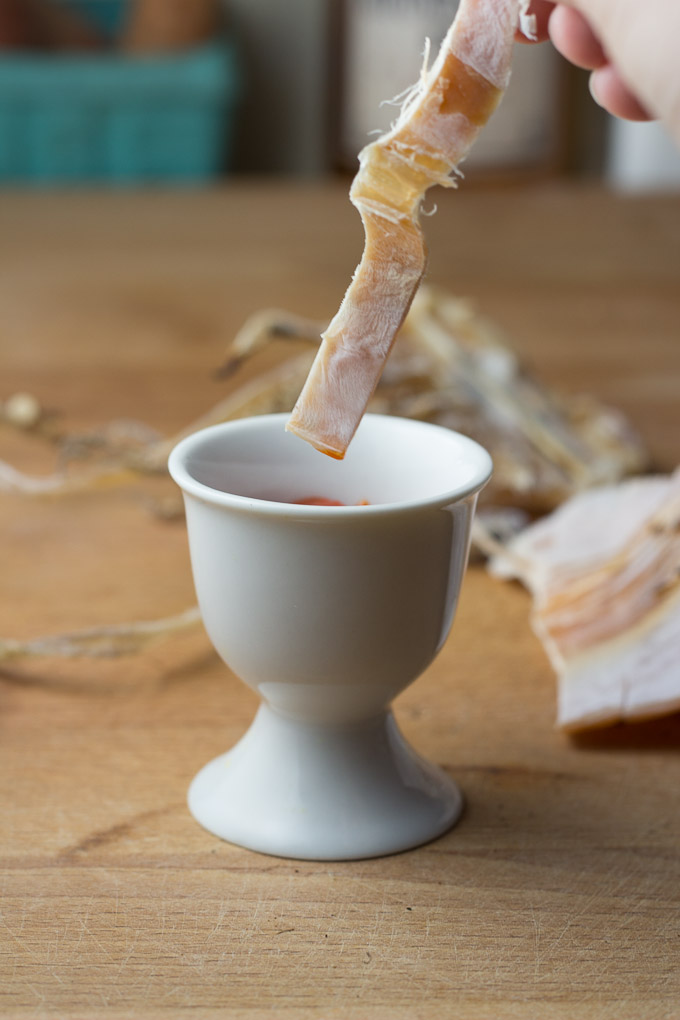 Okay, I know the title of this post will really terrify a lot of people in the US. Squid jerky? I must have lost it right? But please, give squid jerky  with gochujang sauce a chance! Also, I thought the subject of this post would be 'spooky' enough to qualify as a Halloween post. I mean, look at the photos below. Creepy, shriveled up body trailed by tentacles with suckers on them.
I'm not doing a good job of selling this snack to you, am I?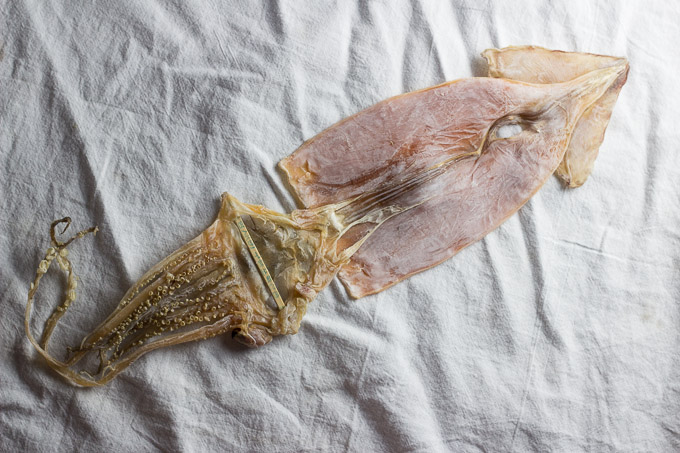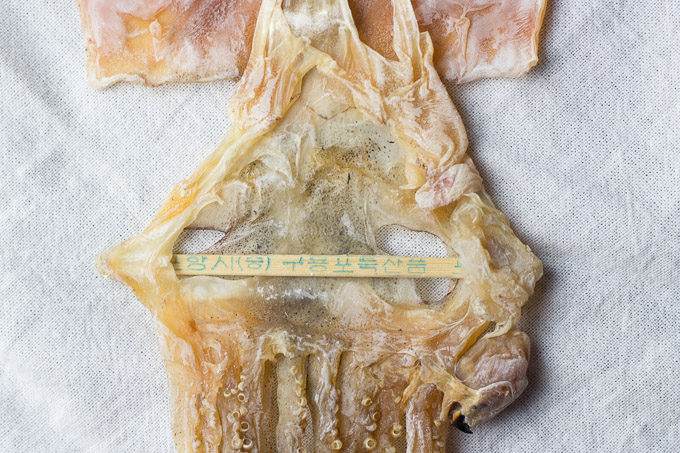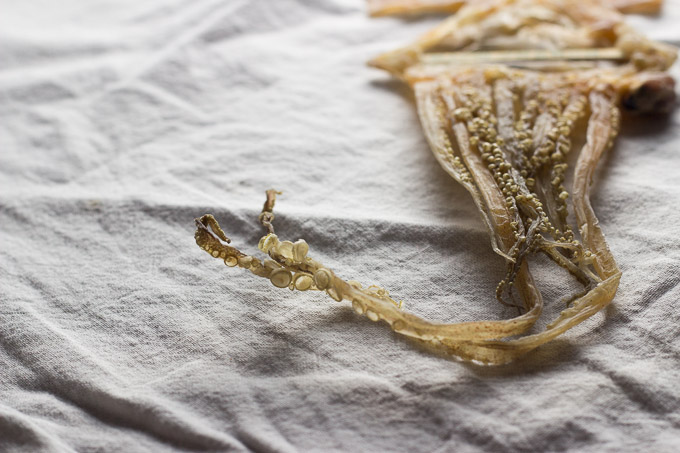 But let's be serious here. I grew up eating this stuff and it's delicious. Every time a relative would come back from Korea I'd ask, "did you bring me back some dried squid?!" and they almost always did. My grandmother would always warn me about eating too much, saying I'd hurt my stomach at the rate I inhaled it, but I just love it so much. This is a snack a lot of Korean kids grow up with. Usually it comes finely shredded. Sometimes it's even packaged in individually portioned pouches. At the movie theater in Korea you could always buy a packet of it along with your popcorn and nachos. Would you care for some peanut flavored squid as well? Really, just think of it as a seafood version of beef jerky.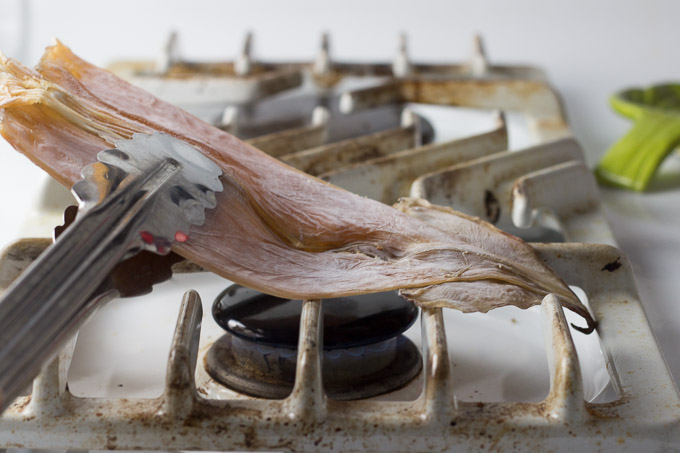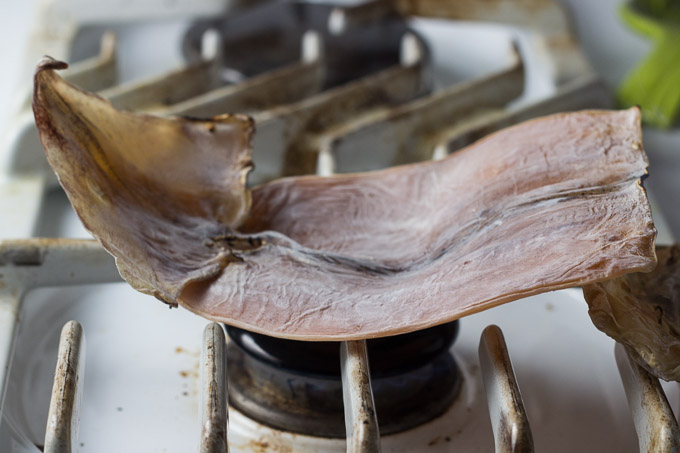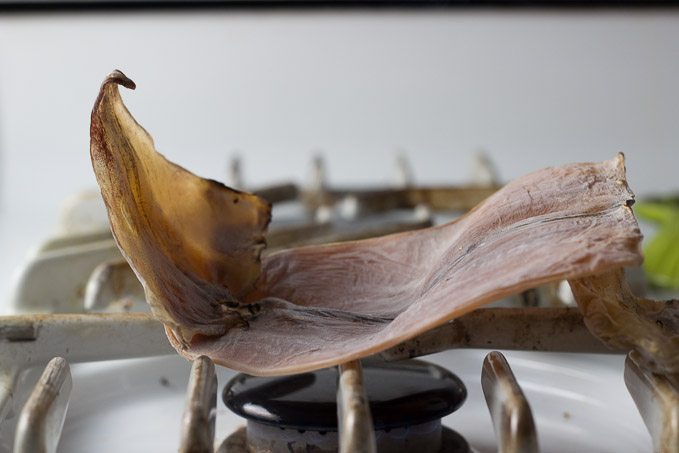 Personally I prefer the kind pictured here, whole and intact. You carefully roast it over the flame of your gas range with some tongs or cooking chopsticks. You move it quickly across the heat, being careful not to let it burn. It will probably curl up and crackle and pop a bit. Take it off the heat, remove the spiny part in the middle (see below) and use some scissors to cut it up or give it a bit of a fringe on the edges of the body for easy tearing by hand.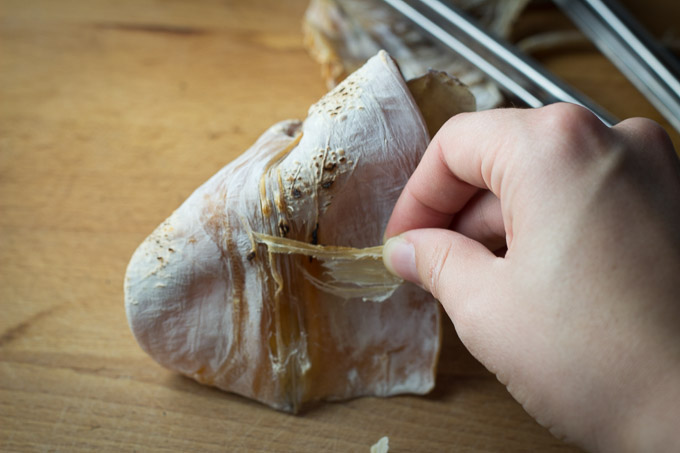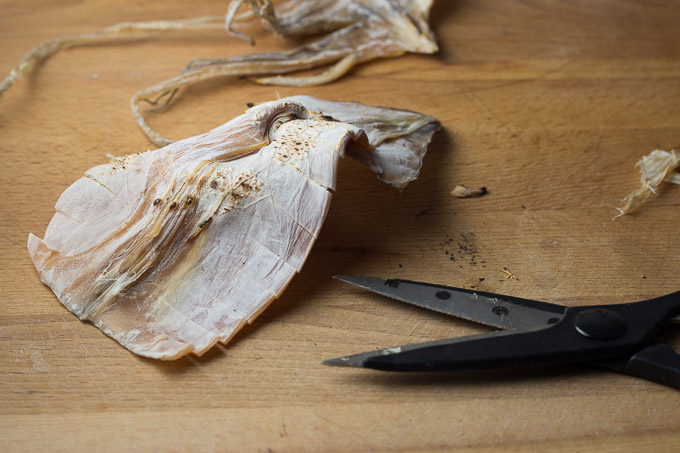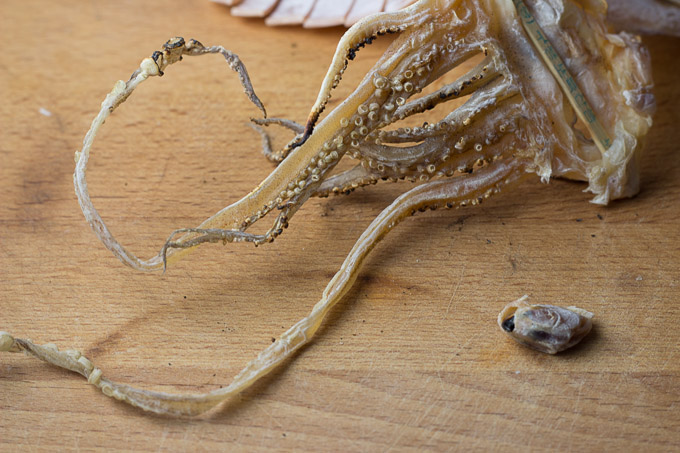 Avoid eating the beak (that black thing separate from the rest of the squid pictured above) and of course the stick (it holds the body wide open while it dries). Tear off the tentacles and prepare to give your jaw a bit of a workout. Don't worry, it'll be great. And if you prefer a bit of a kick to your snacks, mix up one part gochujang with one part mayo and dip.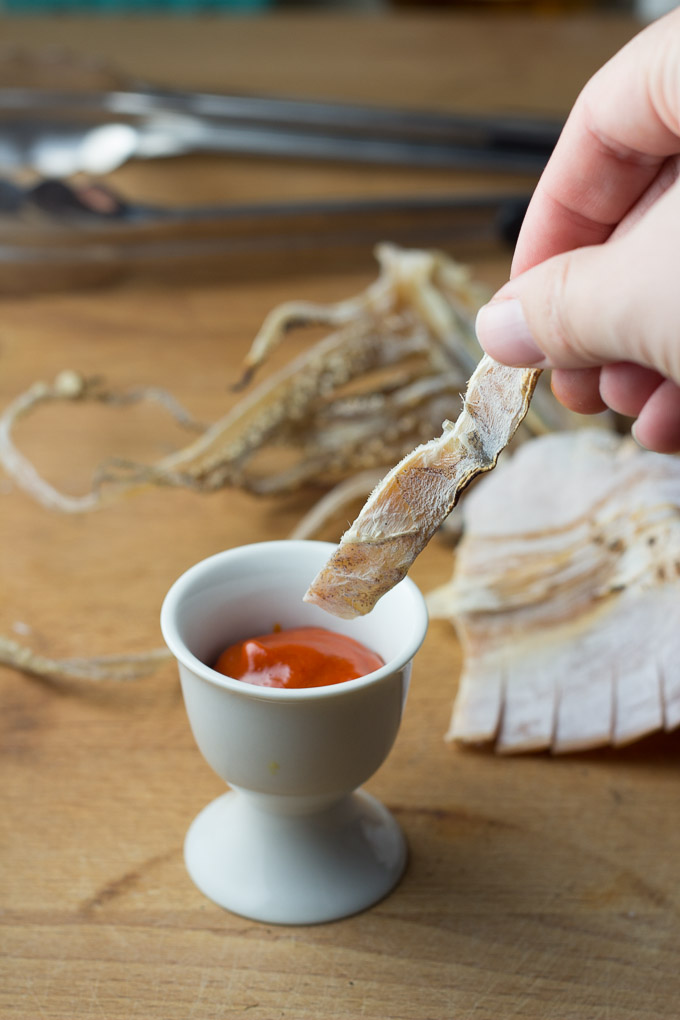 4