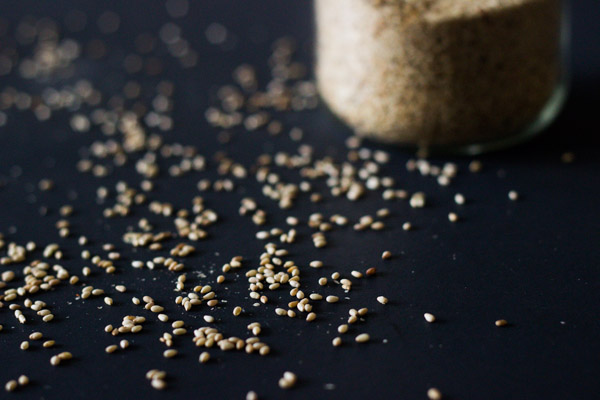 One of my earliest food memories involves toasted sesame seeds. My maternal grandmother, or halmoni (hal-moh-nee), has lived with my family since I was a toddler. She took care of me and my little brother and fed us delicious Korean food and treats as we grew up. My brother and I both became intensely interested in food and cooking in our early twenties while we were away at college. Paul loves to bake pies and prepare meaty dishes, and I studied Korean cuisine while I lived in Seoul and now I am in love with all things vegetable (and I only bake when pressured by my dad to make him dessert- especially cherry pie).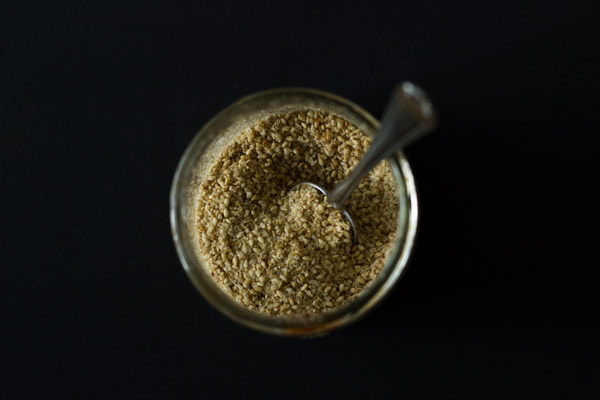 We realized that we share a food memory from early childhood- the smell of sesame seeds toasting in the kitchen and the image of my grandmother using a large mortar and pestle to grind the seeds into a coarse powder. I read once that the sense of smell is the most potent in triggering memories out of the five senses and I totally agree. Toasted sesame seeds are a symbol of home to me. These toasted seeds evoke memories of my family, delicious and comforting meals, laughter and love. The easiest part of living halfway across the world, far from my family for nearly five years, was the food. So many Korean dishes are prepared using toasted sesame seeds or are garnished with them. Home was just a bite away.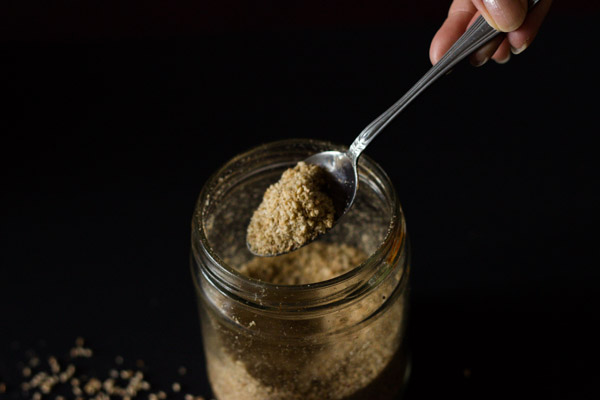 In Korean cuisine there are two preparations for sesame seeds. Toasted, whole seeds are used as a garnish to finish dishes. My cooking instructor in Korea told us that sesame seeds are used to garnish dishes to show that they had been freshly prepared to order and that the customer who received this dish would be the first to touch it. Toasted seeds can also be ground with a mortar and pestle or pulsed in a blender/food processor. This releases more of the oil which contains that nutty flavor that sesame seeds are known for. These are often used in the preparation of dishes, such as marinades for meat (if you're familiar with Korean bbq dishes) or within sauces. It will also make your entire house fill with a mouth watering scent.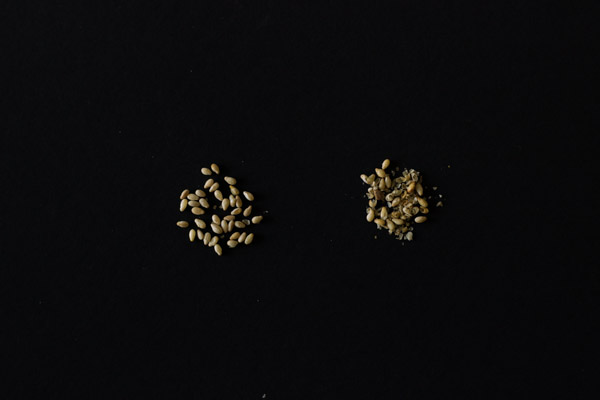 To start, wash raw sesame seeds in some cold running water and drain well. Put them in a dry pan over low heat and stir them constantly until they are a light brown color and you can smell them. After letting them cool, you can either store the whole toasted seeds (above on the left) in a jar to use as a garnish. Or while still warm, use a mortar and pestle to grind them into a coarse powder (you can see the consistency in the photo above on the right). In my house we have two jars of seeds with the two different preparations. Freshly toasted seeds taste significantly better than sesame seeds you buy already toasted. Toasting your own seeds will be well worth it and it only takes minutes to complete. They add a special nutty flavor to just about anything and I use them on salads, dressings, pasta and even chocolate desserts.
0