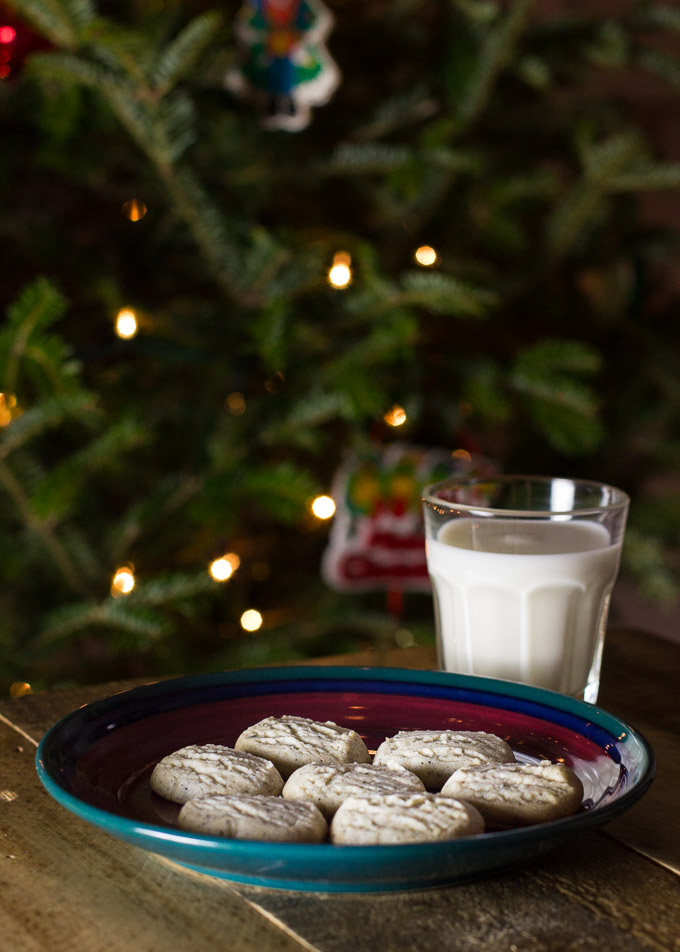 The Great Food Blogger Cookie Swap has been going on every December for the past five years. Over 300 food bloggers participated last year, sending each other cookies and posting recipes to raise funds for COOKIES FOR KIDS' CANCER, a national non-profit organization committed to funding new therapies used in the fight against pediatric cancer. In a small way I can support a great cause, and connect with bloggers from all over the country.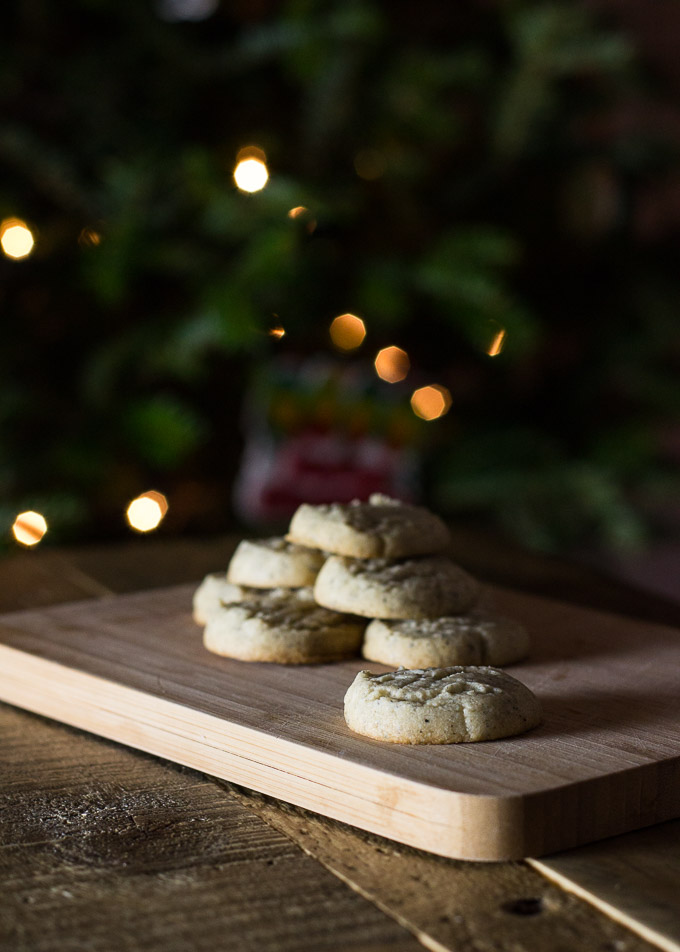 I sent a dozen cookies to three bloggers and I received cookies from three bloggers. I chose a toasted sesame shortbread for this year's swap. I knew a sturdy cookie like a shortbread would keep well on its journey to the other bloggers. This cookie is pretty simple to make. You simply combine the ingredients in a food processor for a quick and easy cookie dough. You roll the dough into a log, chill, and cut off cookies for baking. Alternatively you could roll out the dough and cut out shapes with cookie cutters or cut it into squares.
This cookie has the sturdy snap of a shortbread but still manages to be tender and buttery. The toasted sesame seeds add a rich, nutty flavor that you can smell while baking and taste in every bite. It's delicious with coffee, tea, or a nice glass of milk.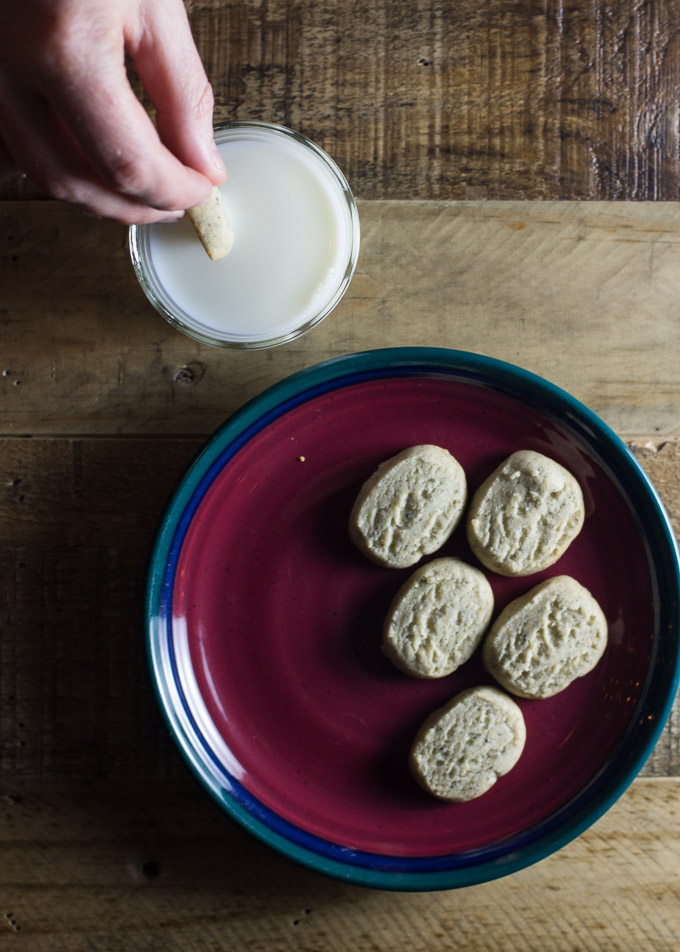 Toasted Sesame Shortbread
Ingredients
1¾ cup of all purpose flour
⅔ cup of powered sugar
½ teaspoon of salt
1½ sticks (3/4 cup) of very cold unsalted butter, cut into small cubes
1 large egg yolk
1 teaspoon of vanilla extract
4 tablespoons of toasted sesame seeds
Instructions
Add flour, sugar, salt and the cardamom into a food processor. Pulse until well combined.
Add butter, the egg yolk, vanilla and toasted sesame seeds and let the food processor run continuously until it turns into a ball of dough (it might take a minute or so).
Divide the dough in half and form into two logs about an inch and a half thick using either parchment or wax paper or plastic wrap. Refrigerate until very firm (or put it in the freezer for about 20 minutes if you're in a hurry), about an hour.
Turn on the oven to 325 degrees.
Slice the dough into quarter inch rounds and place on ungreased baking sheets.
Bake the shortbread for about 20 minutes or until slightly golden.
Cool the cookies completely on the cookie sheets and serve.
2