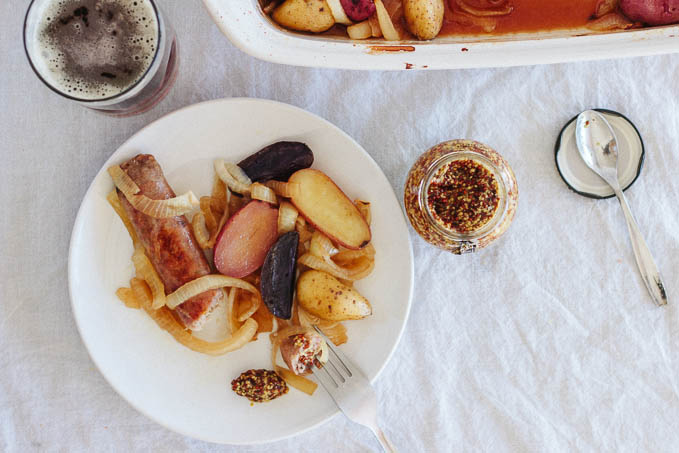 A few months ago I took a weekend trip to Rappahannock County to visit Waterpenny Farm, where I was a member of their summer CSA. It was the weekend of the county's annual farm tour. After I visited Waterpenny, I headed over to Heritage Hollow Farm Store. I first learned of this store through Instagram when I stumbled across owner Molly Peterson's account. Molly is not only part of the husband/wife team that owns and operates Heritage Hollow but she's also a professional photographer. Her stunning pictures of the animals they raise and the beautiful Shenandoah mountains that surround the farm feature prominently in her feed.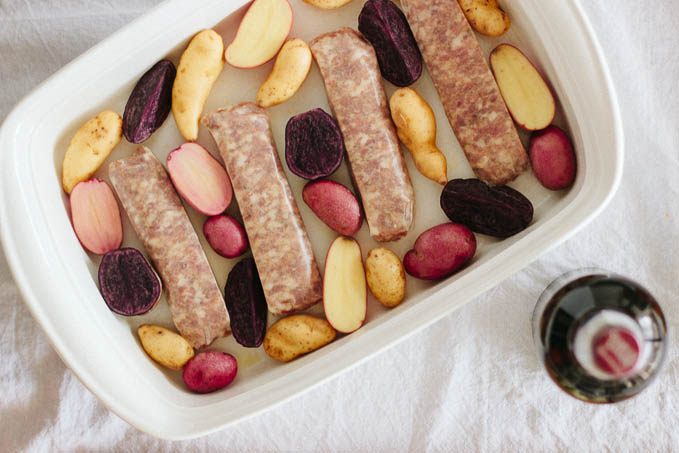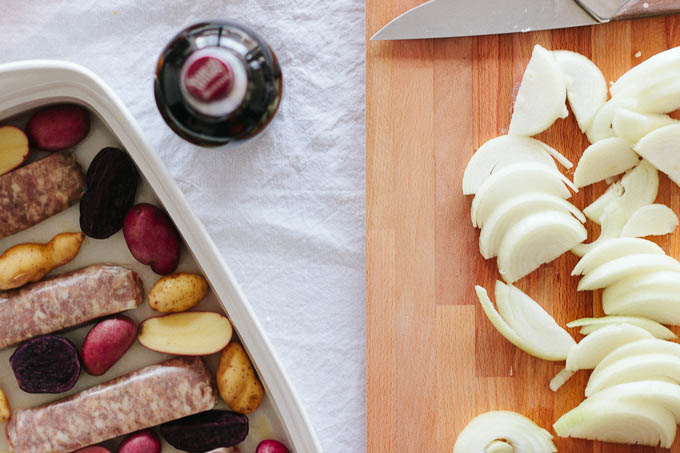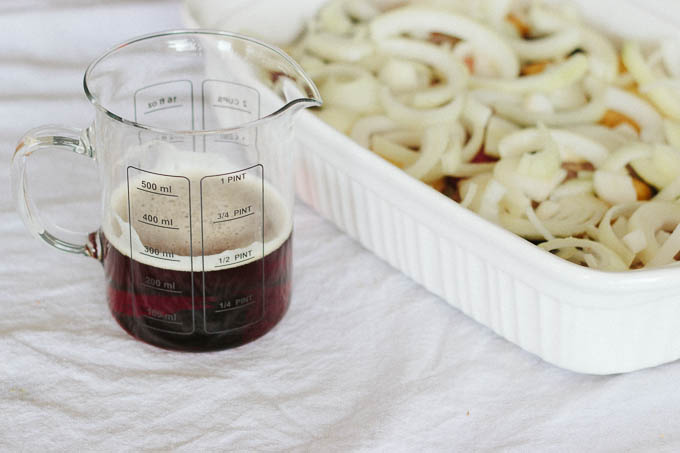 Their animals are raised with care. The cows and sheep are grassfed or grass finished and the pigs are pastured. I bought some of their sausage and brought it home to try. Their chorizo was delicious in huevos rancheros and I decided to bake their bratwurst with potatoes, onions and beer. A quick and easy dinner thrown together in minutes, I often think that simple is best, especially when the ingredients you work with are of such high quality. Serve this with a dollop of whole grain mustard and a pint. For more information on how to order their products check out their site here.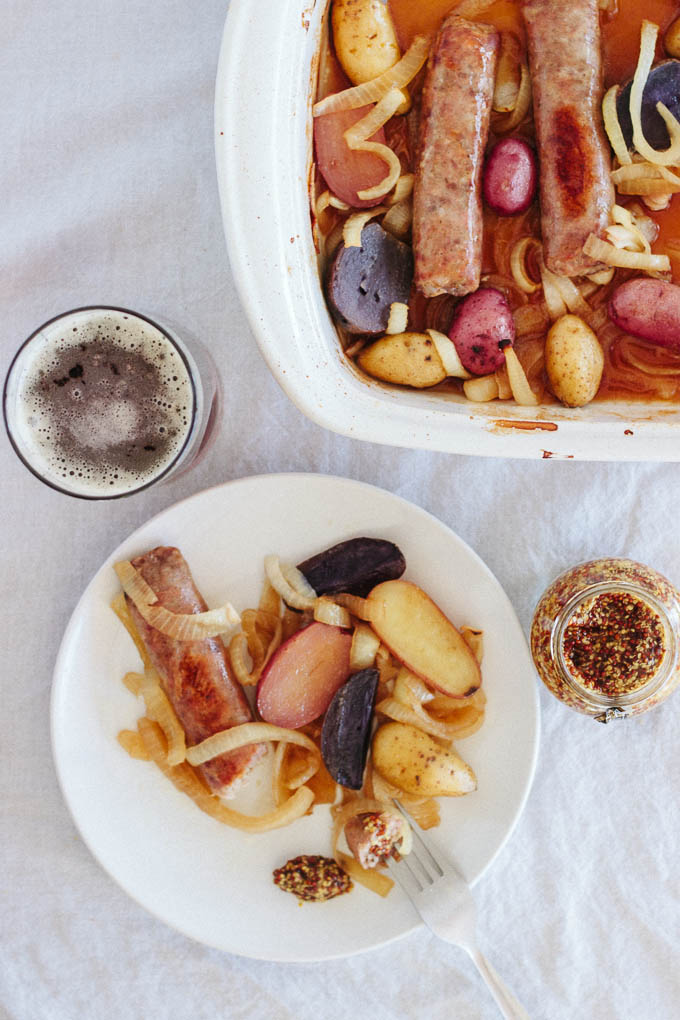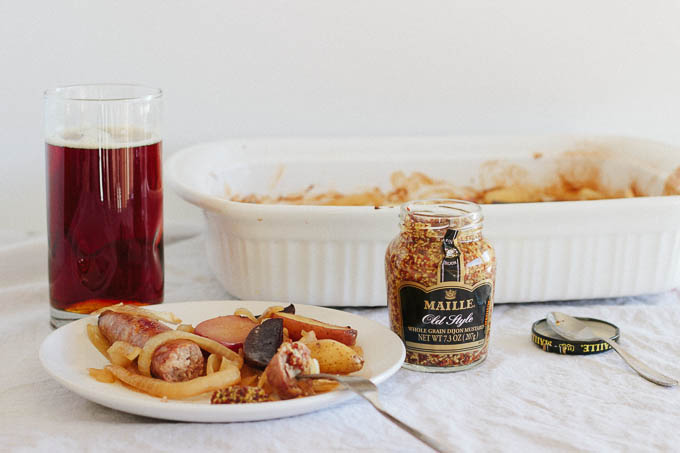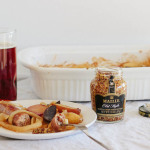 Beer and Bratwurst Bake
Ingredients
4

bratwurst links

1

teaspoon

of olive oil

1

pound

of fingerling potatoes

2

large onions

sliced

1

cup

of lager

1/2

teaspoon

of salt

whole grain mustard to serve
Instructions
Heat the oven to 400 degrees.

Rub a 9 by 13 1/2 inch casserole dish with the teaspoon of olive oil.

Place the bratwurst and fingerling potatoes evenly throughout the dish. Cover the links and potatoes with the slices of onion.

Pour the lager into the casserole and sprinkle the salt over the dish.

Place the dish into the oven and bake for an hour, stir the contents of the dish halfway through.

Serve with mustard and beer.
2