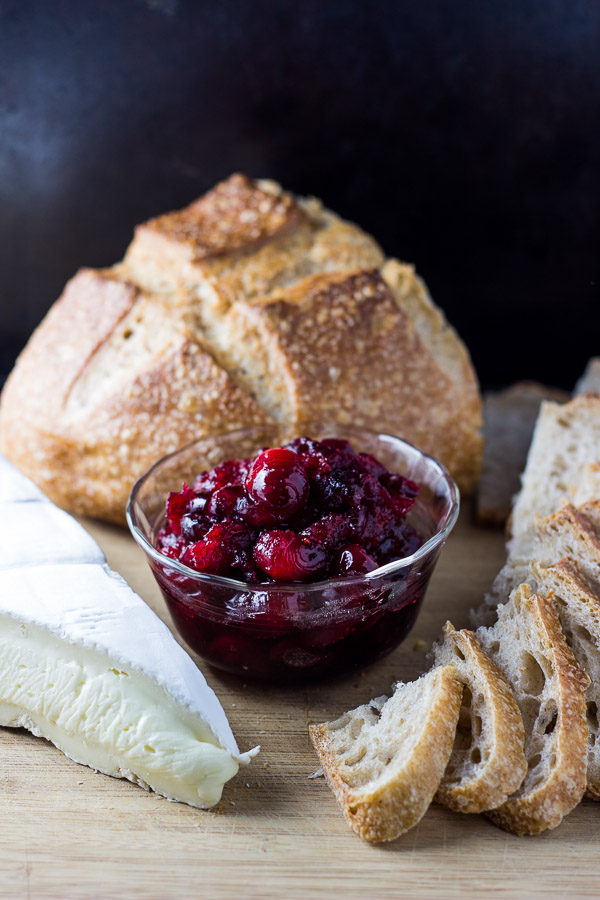 I have a cheese abuse problem. The other day I opened the refrigerator to find six or seven wrapped blocks of cheese. I also found two rounds of fresh goat cheese that I had no recollection of buying. I thought I was going nuts until I asked my brother where they came from and it turned out his friend had brought it over. Okay good, I'm not losing it. My brother really missed an opportunity to start gaslighting me. You can get me next time I buy an unreasonable amount of some food item, bro. But for now, what will I do with all this cheese?
…eat it, of course, but the real question is: how?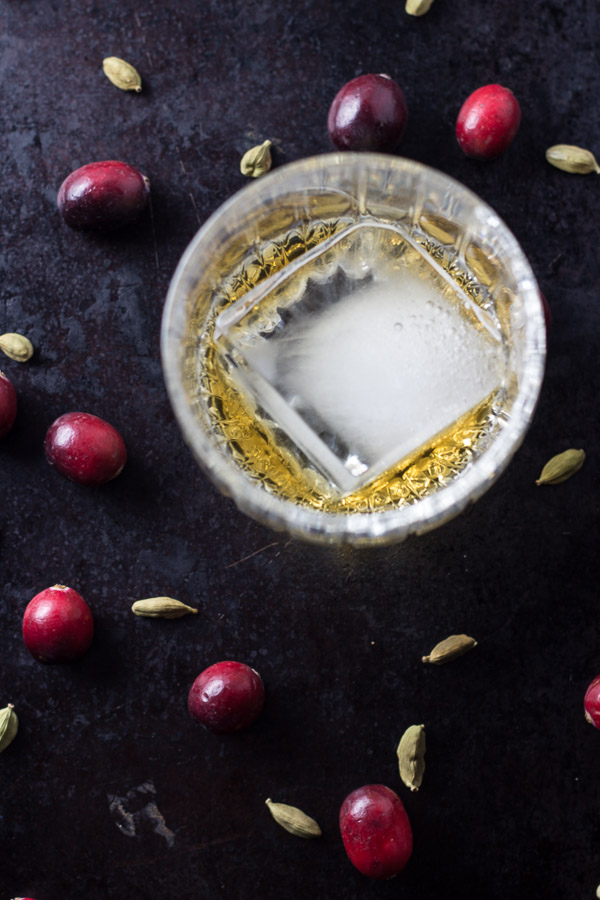 Last week at work we had the first of three holiday party tastings. Luckily I'm one of the people that gets to participate in these tastings and discuss the choices. Out of the fifteen or so items we tried I'd have to say the cranberry and brie crostini was one of my top three (alongside some bacon wrapped beef and gorgonzola and an eggnog cheesecake- I think I need to fast this week…). I love the bracing tartness of fresh cranberries and the sour flavor it lends to baked goods that balances out the sweetness. And who doesn't love fruit with their cheese? I decided to combine this seasonal autumn berry with one of my favorite ingredients- bourbon.
It's very simple really- bourbon, maple syrup, cardamom pods and fresh cranberries are simmered together and in a matter of minutes it makes a delicious mash of fruit. You can have it as you would any traditional cranberry sauce (sans beautiful can form) with your turkey dinner, or you can consume it as I did, on top of some really delicious, fresh sourdough bread and a slice of creamy brie. You could use any kind of crusty bread sliced thinly, and I'm pretty sure it would be delicious with a sharp cheddar as well. I'll try that combination next for the sake of research.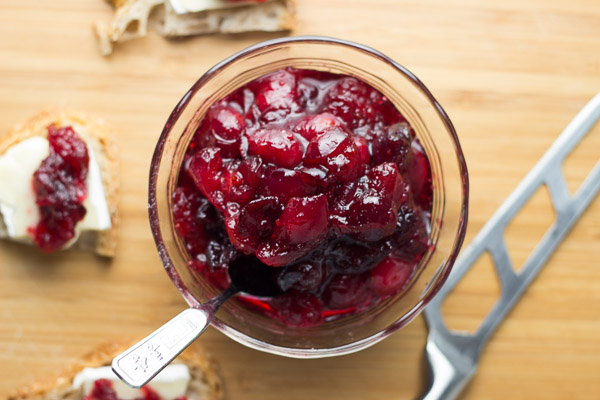 Bourbon Maple Cardamom Cranberry Compote
This recipe will make about a cup of cranberry compote- enough to serve about six to eight people alongside cheese and bread as an appetizer. You can easily double or triple the recipe for a large dinner party and it can be made ahead and kept in the refrigerator for about a week.
Ingredients
2 cups of fresh or frozen cranberries
½ cup of maple syrup
¼ cup of bourbon
4 cardamom pods
pinch of salt
Instructions
Put all the ingredients in a small pot. Bring to a boil over high heat and then turn down the heat to a simmer.
Simmer for 10-12 minutes, until most of the cranberries have burst and the liquid has reduced.
Take off the heat and let it cool for 10 minutes. It will thicken as it sits.
Serve alongside a turkey meal or on top of cheese and bread.
0