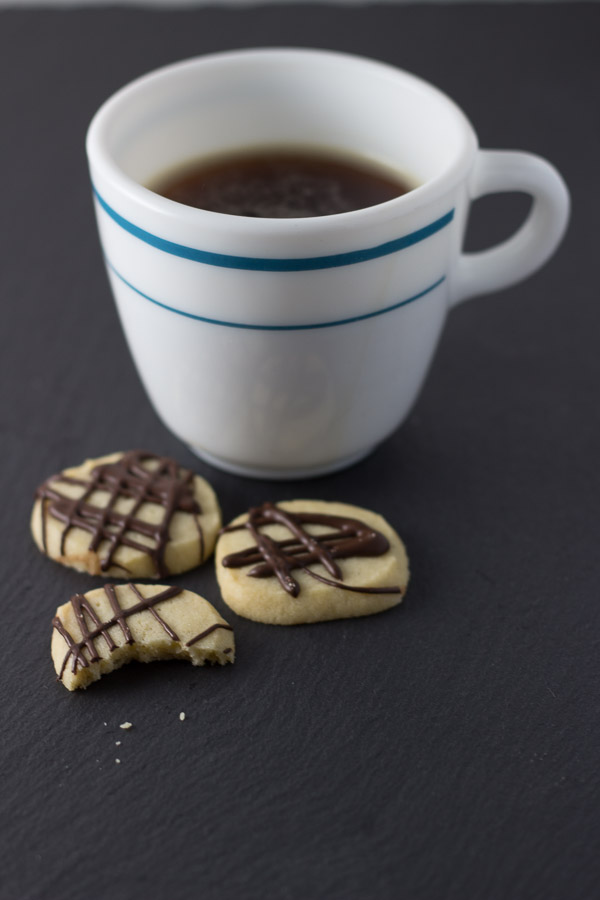 My office life is not conducive to healthy eating. For the past month we've been preparing for the holidays which includes multiple tastings with potential caterers to provide food for our holiday party and gift basket after gift basket full of sugar loaded treats from other companies we work with. It might sound as though it could be delightful, but after the tenth gift basket of stale cookies and strangely colored cheese "food" with tasteless crackers, you get holiday food fatigue.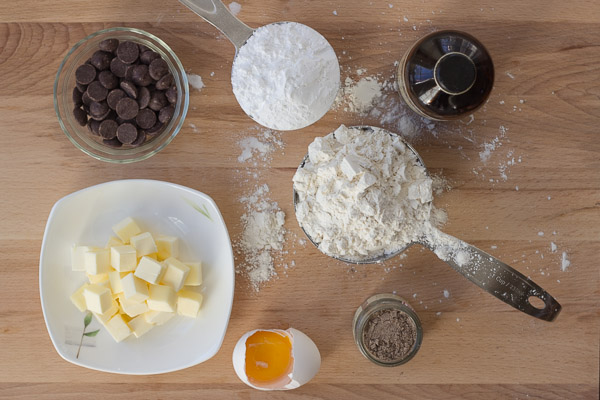 Does it ever seem like the holidays are so full and busy that you can't even really take the time to enjoy them? I know with the end of year stuff we need to get wrapped up at the office and numerous social events (I attended three holiday parties last week- two in one night!), I hardly feel as though I had the time to really think about what this season really means to me now that I'm home from Korea.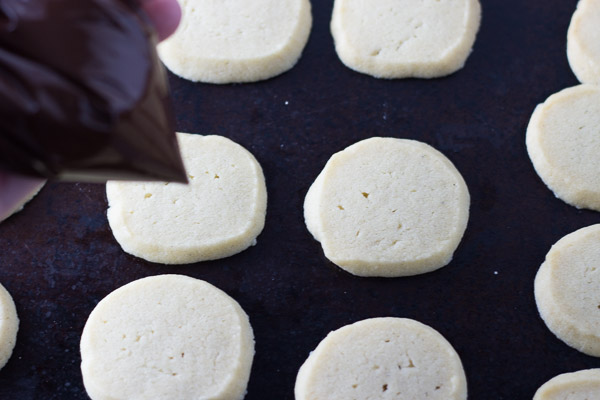 One of the parties I attended last week was a cookie exchange. It was the first time I had ever attended one of these parties and I was glad I made myself go even though I was very stressed and exhausted from work. My friend Cindy (hi Cindy!!!) hosted a lovely evening with wine and tasty appetizers. Each person brought several dozen of one type of cookie along with the recipe and you went around a table and took three or four of each cookie. I decided on making these shortbread cookies with cardamom and a dark chocolate drizzle because I love cardamom and I find the scent so comforting and perfect for the holidays.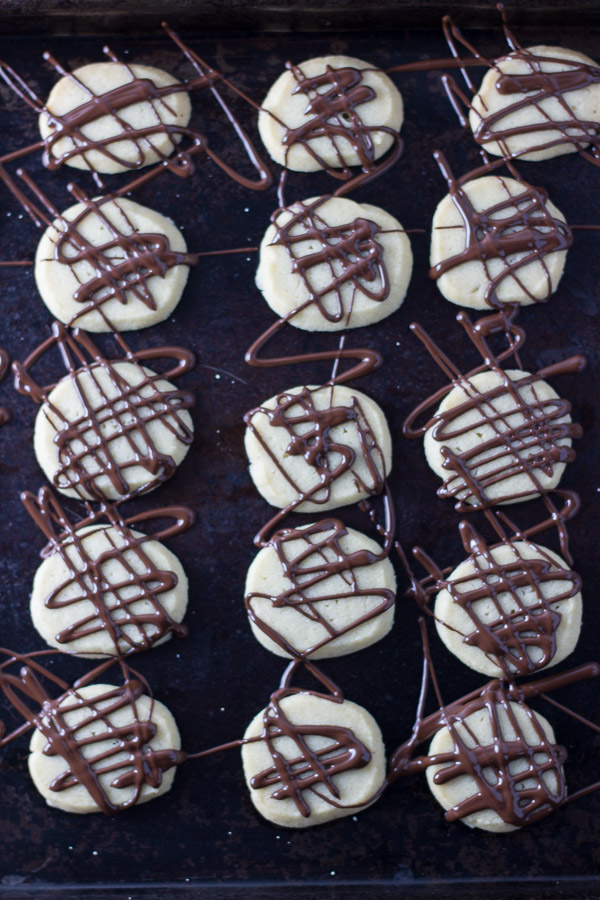 This week I made them once more to test the recipe again and take photos of the cookies. My family all waited around eagerly as the cookies baked and filled the entire house with the essence of buttery, lightly spiced cookies. They waited patiently while I let them cool on the baking sheet and melted the chocolate to drizzle over them as a finishing touch. They sat and watched as I arranged and rearranged each shot and took too many photos of each set up.  They carefully ate only the cookies I said weren't "pretty enough" for future photos.
There are few things in life that give me happiness like feeding tasty things to people does. It's really easy to get distracted by the business of everyday life and to forget what is important to you. But being surrounded by my family happily eating my cookies reminded me that I am so lucky to spend this time at home after being so far from them for so many years. And I guess I am somewhat of a baker after all. 😉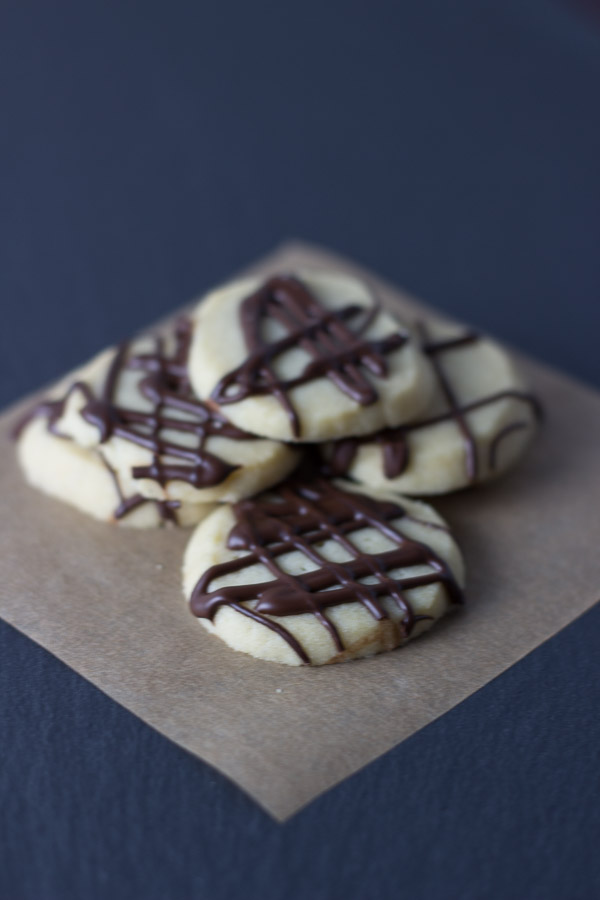 Cardamom Shortbread with Dark Chocolate Drizzle
Ingredients
1¾ cup of all purpose flour
⅔ cup of powered sugar
½ teaspoon of salt
½ teaspoon of cardamom
1½ sticks (3/4 cup) of very cold unsalted butter, cut into small cubes
1 large egg yolk
1 teaspoon of vanilla extract
¾ cup of good quality dark chocolate, chopped (I used 60% cacao)
Instructions
Add flour, sugar, salt and the cardamom into a food processor. Pulse until well combined.
Add butter, the egg yolk and vanilla and let the food processor run continuously until it turns into a ball of dough (it might take a minute or so).
Divide the dough in half and form into two logs about an inch and a half thick using either parchment or wax paper or plastic wrap. Refrigerate until very firm (or put it in the freezer for about 20 minutes if you're in a hurry), about an hour.
Turn on the oven to 325 degrees.
Slice the dough into quarter inch rounds and place on ungreased baking sheets.
Bake the shortbread for about 20 minutes or until slightly golden.
Cool the cookies completely on the cookie sheets.
When the cookies have cooled, melt the dark chocolate in a microwave proof bowl in the microwave on high for 1 minute. Stir until the bowl has completely cooled. If the chocolate hasn't become completely smooth then heat on high in the microwave in 15 second intervals until it is smooth.
Pour the chocolate into a small plastic sandwich bag, seal and twist the bag until all the chocolate has gone into one corner. Use scissors to cut off the corner (as small as possible) of the bag.
Drizzle the chocolate onto the cookies. Wait until the chocolate has completely cooled and serve.
0