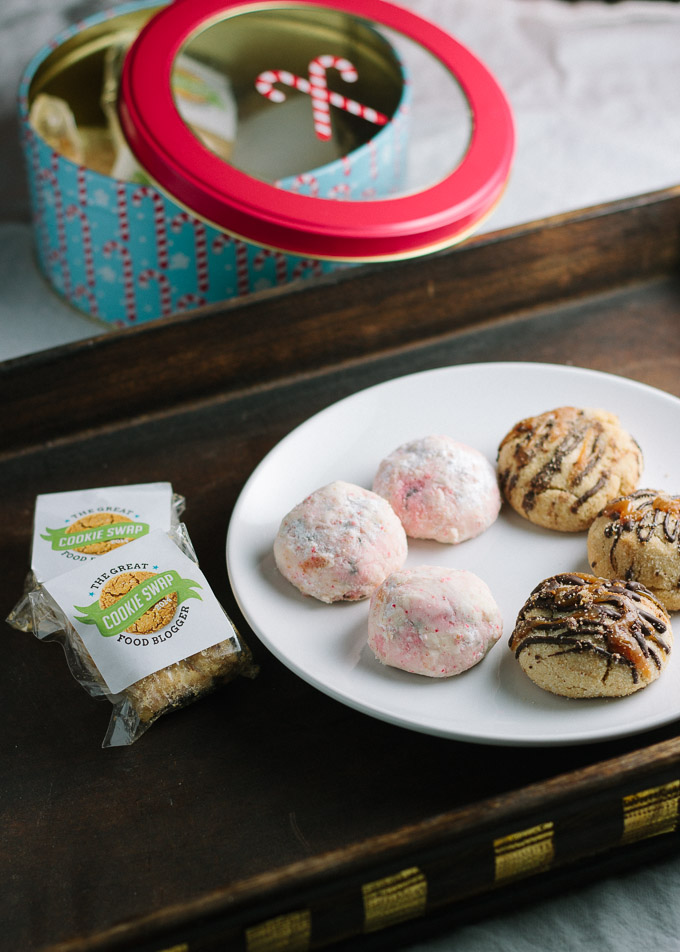 There were so many cookies arriving in the mail these past two weeks! They're all part of the Great Food Blogger Cookie Swap. On Monday you'll be able to see more pictures and links to these cookies above and the cookie recipe I contributed to the swap. In the meantime, links:
Do you know how to drink like a proper Korean? Let's head to Kogiya and practice.
This week I put pomegranate arils into a salad but now I wish I had used them to make pomegranate guacamole like Kate.
I LOVE Lindsay and Bjork from Pinch of Yum. They are my personal food blogging heroes. I loved Lindsay's post called 15 Ways to Avoid Blogger Burnout. I feel like she is my personal guru! Also, these spicy sofritas veggie bowls look so tasty. How lucky that I happen to have all these ingredients in my fridge at the moment.
Learn how to cook a perfect steak from Marcella and enter her giveaway to win some beautiful meat from Snake River Farms!
Nik has some of the most beautiful photos I've ever seen on a food blog. Look at these beautiful buckwheat and oat flour christmas cutout cookies (especially that first gorgeous photo… magical).
I'm always interested in planning for breakfast the morning after a big holiday at home with my family. I may have found the ultimate breakfast for the morning after Christmas.
I might only have a little rosemary bush shaped like a Christmas tree decorating my house but Sini's beautiful winter wreath making post really gets me in the mood for celebrating Christmas.
0