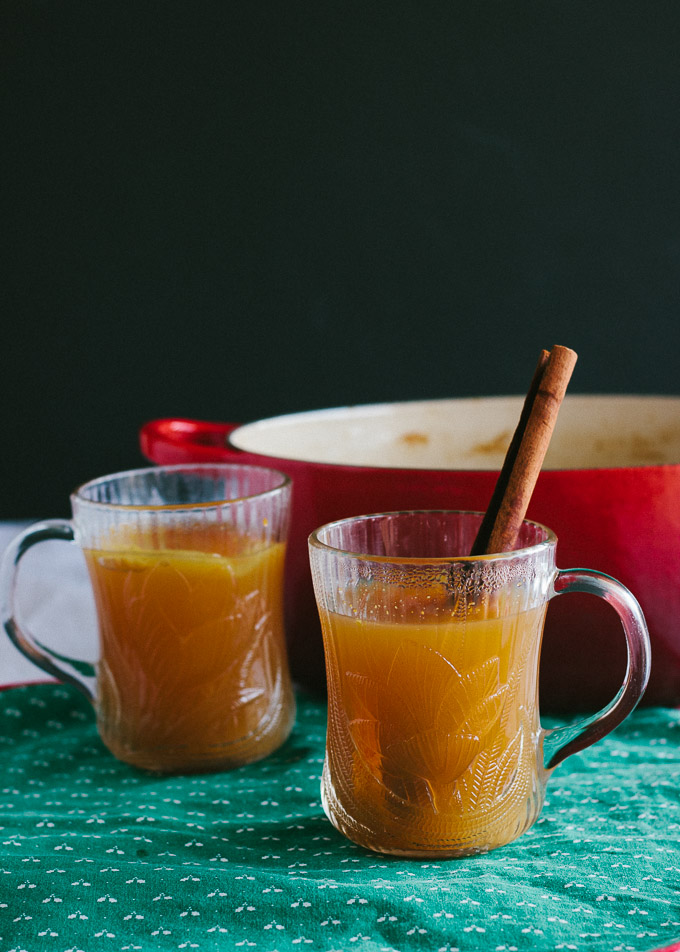 One of my favorite things to drink when the weather gets cold is something warm with a kick like a nice chai tea or a hot toddy. On Thanksgiving my family brewed an impromptu pot of mulled apple cider and for a little extra warmth we added a nip of whiskey. For this recipe I used some apple cider pressed in Virginia and some rye whiskey distilled in Virginia.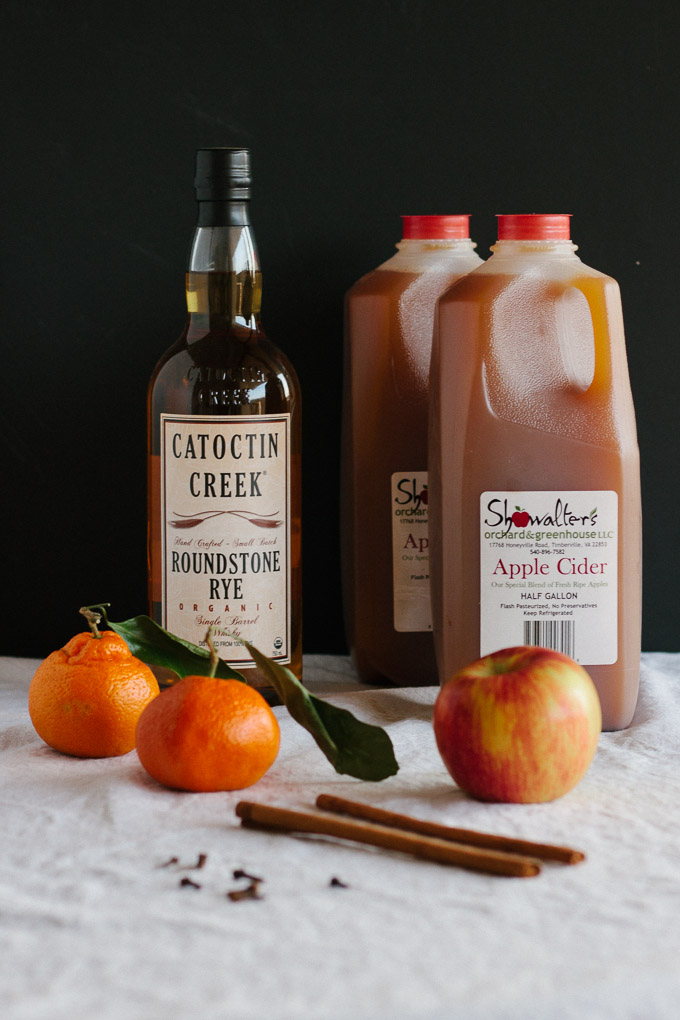 I got my cider from Relay Foods. My parents brought me back this whiskey when they visited the Catoctin Creek distillery out in neighboring Loudon County. I was first introduced to this rye in a rather unusual way- in the form of homemade vanilla extract used to create a body scrub during a DIY beauty product class I took with a friend. The teacher preferred to use this particular whiskey to soak her vanilla beans in because it is organic (and kosher) and she uses only all natural, organic products to make her beauty products.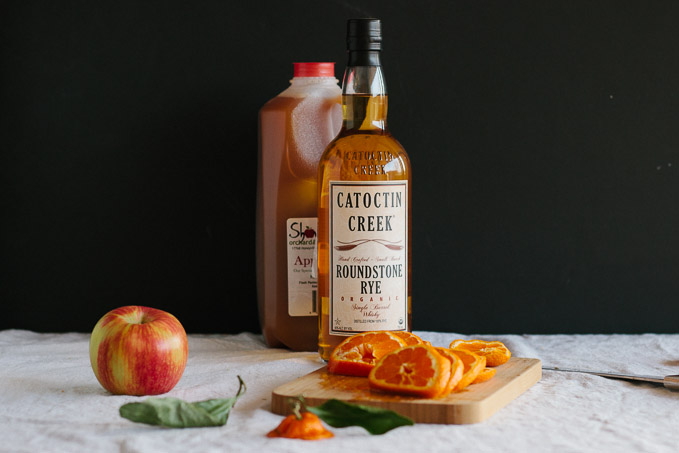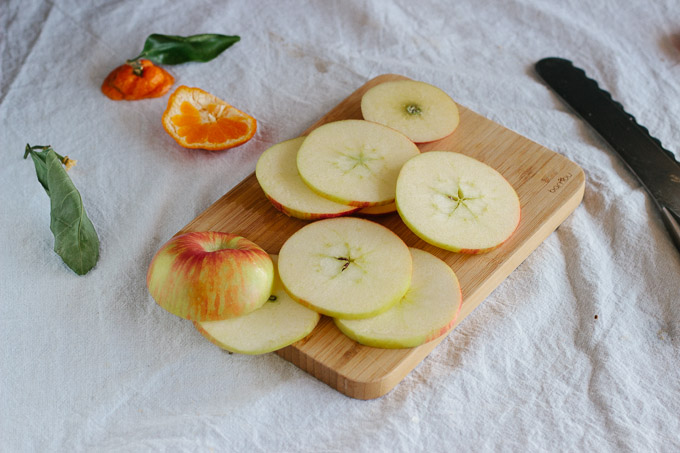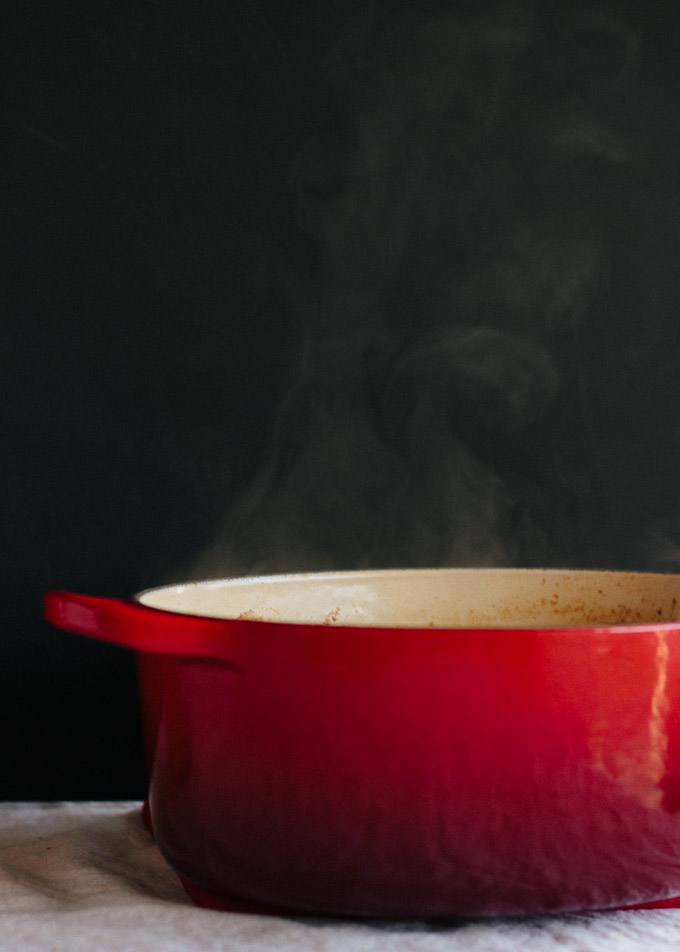 Besides being a great base for making a vanilla extract, this rye is great in this mulled cider recipe. It'll warm you right down through your toes. This recipe makes a half gallon but you can easily double that for a bigger group gathering for the holidays. Just let the spices and fruit simmer long enough to get the cider nice and spicy. For an extra kick, you can add a few black peppercorns and maybe a bit more rye.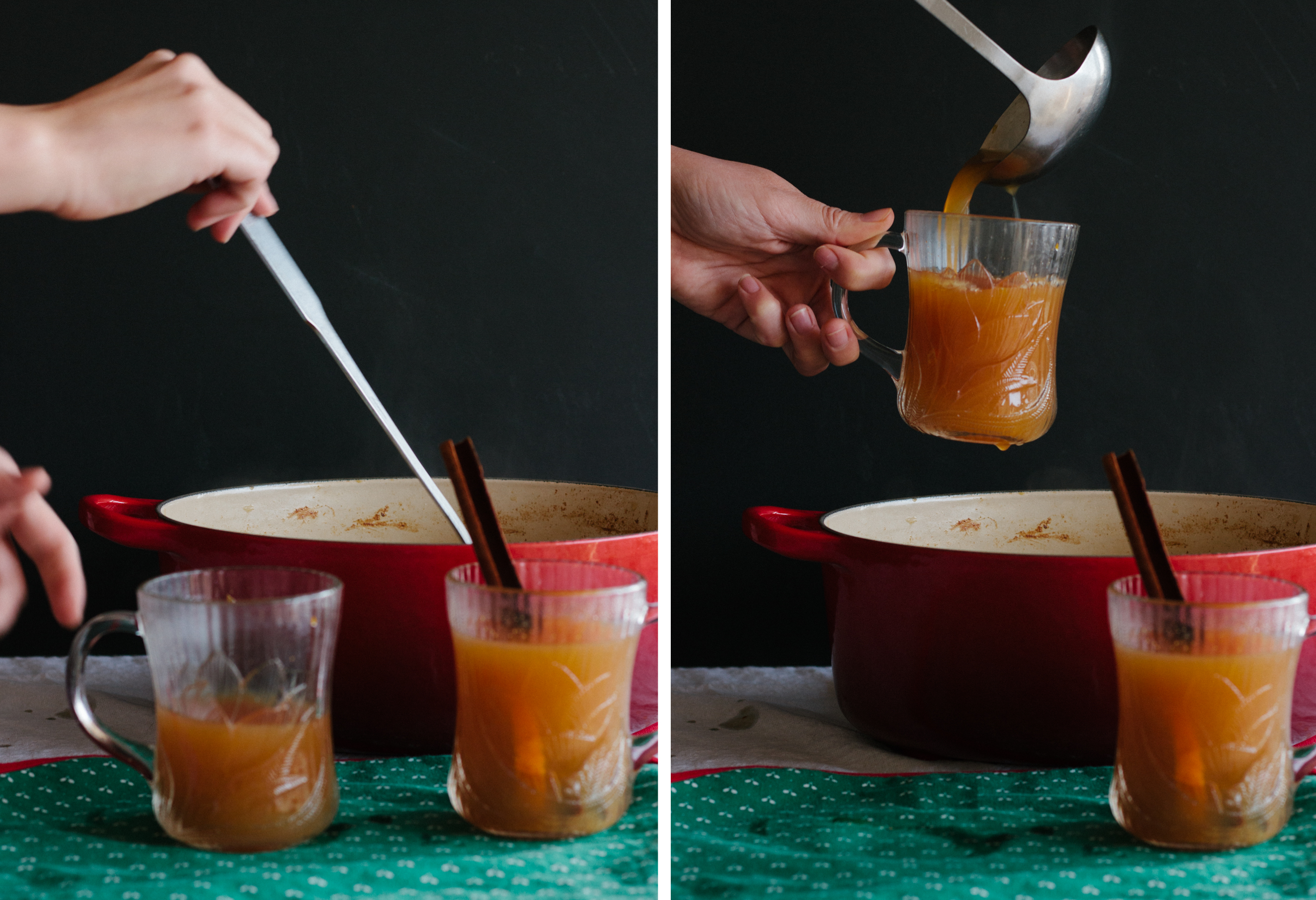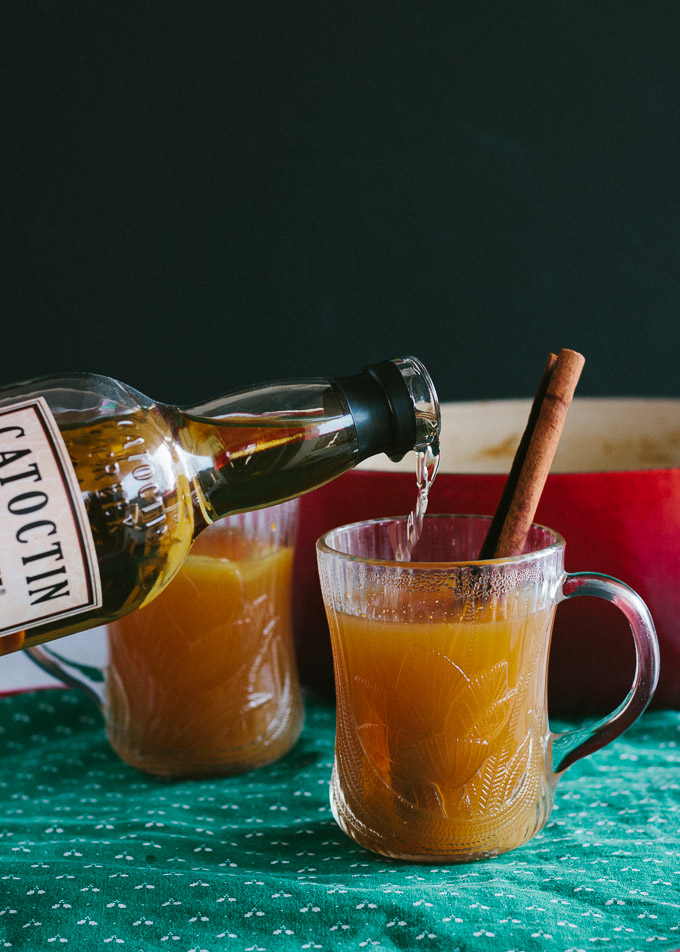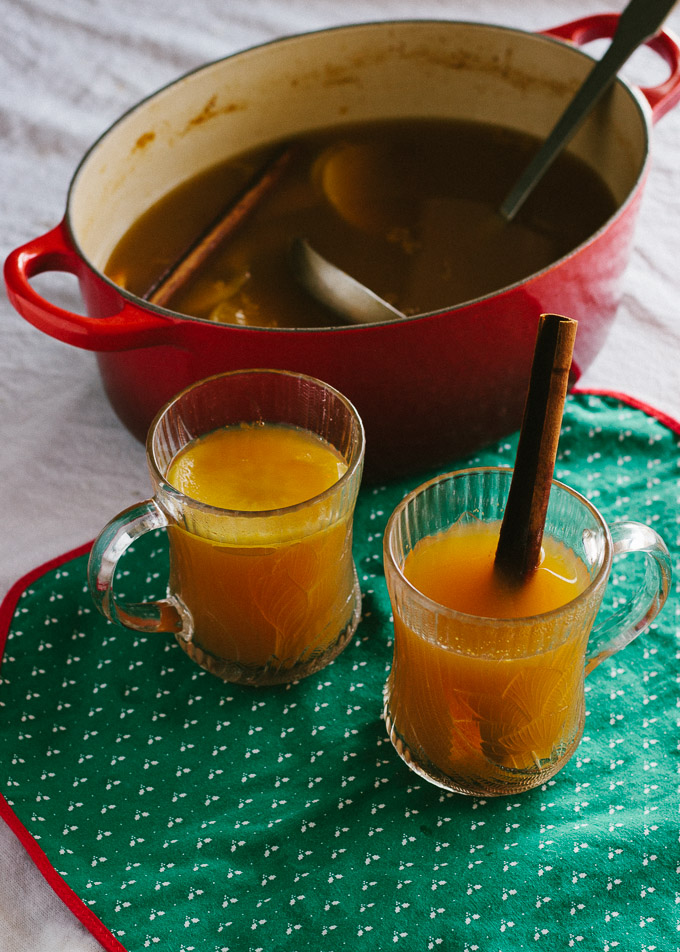 Mulled Cider with Rye
Ingredients
½ gallon of apple cider
2 satsuma oranges
1 honey crisp apple
3 cinnamon sticks
10 cloves
rye whiskey
Instructions
Thinly slice the oranges and apple horizontally.
Pour the cider in a large pot and add the slices of fruit, the cinnamon sticks and cloves.
Bring to a boil over high heat then lower the heat and let the mixture simmer for about 30 minutes until fragrant.
Fill up mugs about three quarters full and add about an ounce of rye whiskey to each mug.
Garnish with an apple or orange slice, half a cinnamon stick and cloves.
e3eee926465af61febb9873ab22050538b5b941ed9874b256a
1