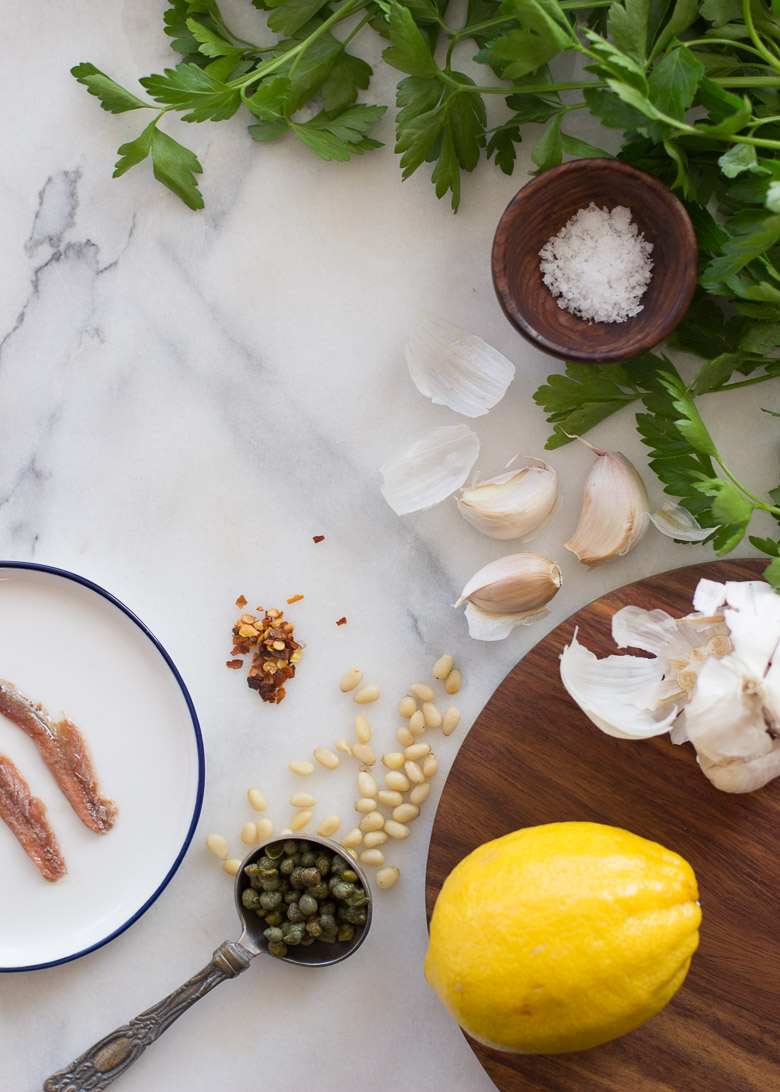 The gentle art of gastronomy is a friendly one. It hurdles the language barrier, makes friends among civilized people, and warms the heart.

–Samuel Chamberlain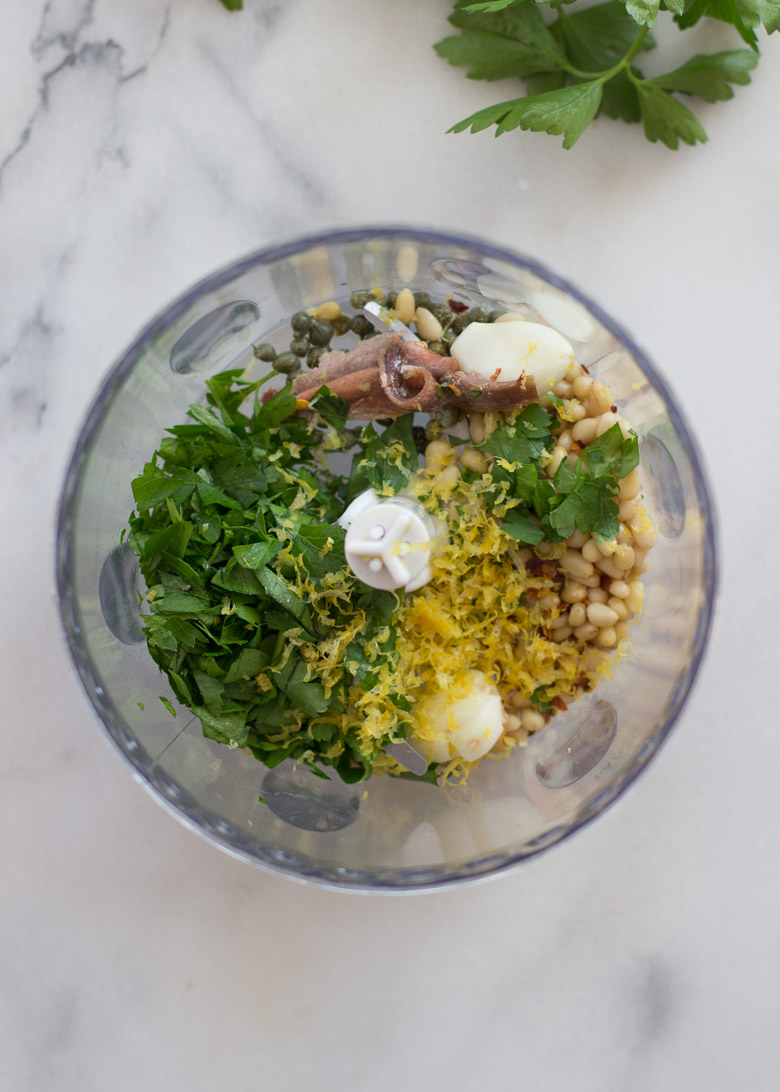 A lot has happened since I last blogged in October. I likely don't need to review current events for you, and I'm not really interested in getting overtly political here. But something would be amiss if I just blogged as if something hasn't shifted for me personally.
The whole point of me starting this blog was to share experiences and memories through food. And of course, food can be quite political, as anything can be. But I want to use this space to emphasize something that I think is very important and seems to be getting lost these days – gathering and sharing a meal together, and seeing the faces of your family, friends, and neighbors without the noise of the news and social media drowning out real connections you have with folks who may or may not have voted the same way you did.
That's not to say that you shouldn't stay informed or get involved. If you feel uneasy, upset, disoriented – take action. I know it's really helped me a lot to channel these feelings into something productive. But you need to take care of yourself and spend quality time with people without a smartphone or the TV on. My fiancé (a story for another post!) and I have been sitting down to a home cooked dinners every night we are both at home, unplugging, and just talking about our day and what's going on around us. It's a small act, but it helps. And as the weather gets warmer, we plan to get together with friends more often to do this very thing.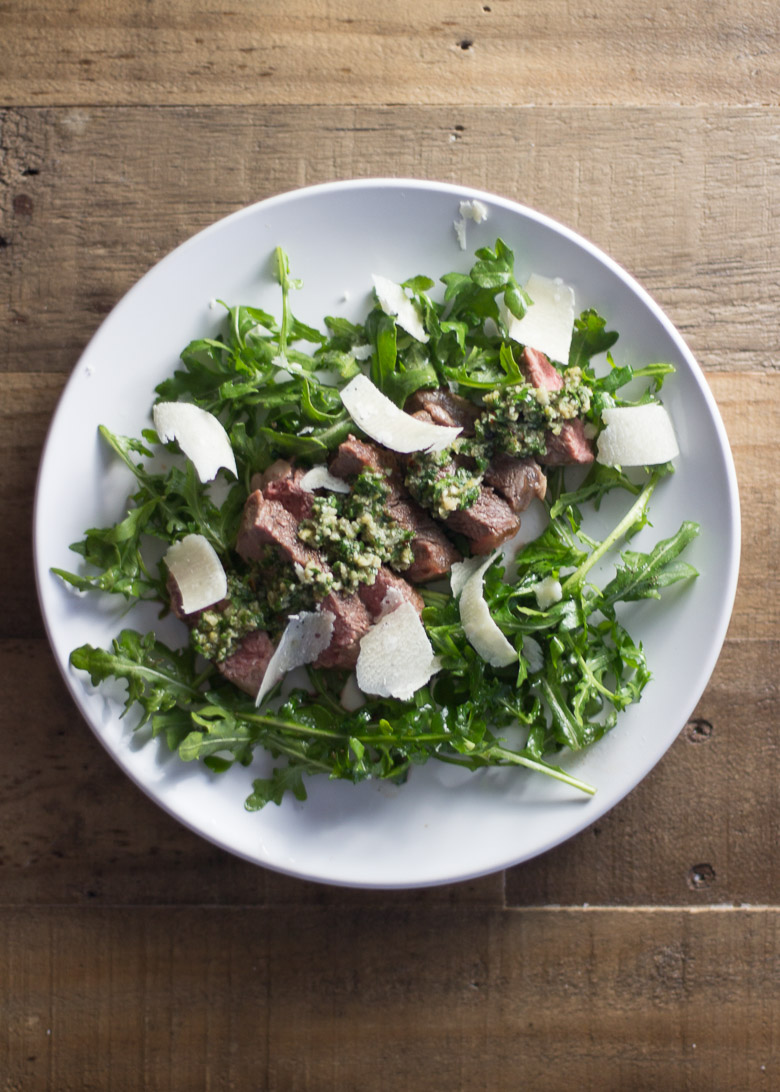 This meal is quick and easy and perfect for a weeknight dinner. But it's also a bit different and nice enough to share with dinner guests. The sauce comes together in a blender or food processor in a few seconds and the steak cooks to a medium rare in about ten minutes, either in a cast iron skillet or on the grill. While the steak rests, use a vegetable peeler to create shavings of parmesan and simply dress the greens with lemon juice and olive oil.
A quickly seared steak sliced on peppery arugula with parmesan shavings and topped with a fresh Italian style salsa verde is the perfect dinner to eat outdoors on a warm night (or inside by an open window).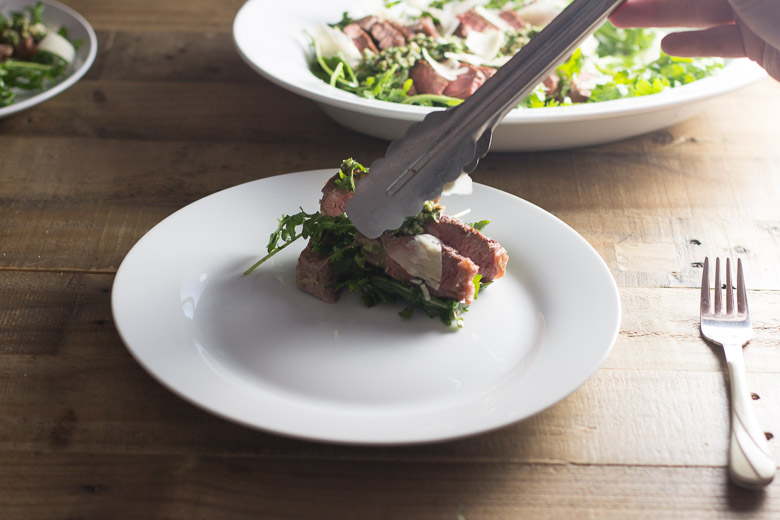 Steak Salad with Salsa Verde
I've had great success using NY strip steaks, ribeyes, and sirloin for this salad, but you could also use flank or skirt steak cooked medium rare and cut against the grain.
Ingredients
Salsa Verde
1 cup Italian parsley leaves
2 cloves garlic, roughly chopped
2 anchovy fillets, rinsed
1 tablespoons capers, rinsed
¼ cup pine nuts or walnuts
A few pinches Red pepper flakes
Zest of 1 lemon
1 to 2 teaspoons red wine vinegar
¼ cup extra-virgin olive oil
Steak & Salad
20 oz New York strip steaks, ribeye steaks, or sirloin
vegetable oil and butter or ghee (if cooking on stovetop rather than grill)
kosher salt & coarsely ground black pepper
fresh lemon juice (from zested lemon)
baby arugula
extra-virgin olive oil
parmesan
Instructions
Pat both sides of the steak dry and season with salt and pepper.
If using a skillet on a stovetop (preferably a cast iron skillet with vents going and windows open!), place over high heat with a mixture of oil and butter or use ghee (clarified butter). OR, if using a gas grill, turn to high to preheat.
Put all the ingredients for the salsa verde in a food processor or blender and pulse until well combined, scraping down the sides a few times.
Place steak in skillet and cook for about ten minutes, flipping every 30 seconds. OR place steak on the grill, cooking for about 5 minutes on each side. Steak should reach 130-135 degrees for medium rare.
When finished, rest the steak for about 10 minutes. Meanwhile, toss the arugula with fresh lemon juice, then with a drizzle of olive oil. Season with salt and pepper. Divide evenly between plates.
Slice the steak and place on top of the arugula. Top the steak with the salsa verde. Use a vegetable peeler to shave parmesan on top.
3