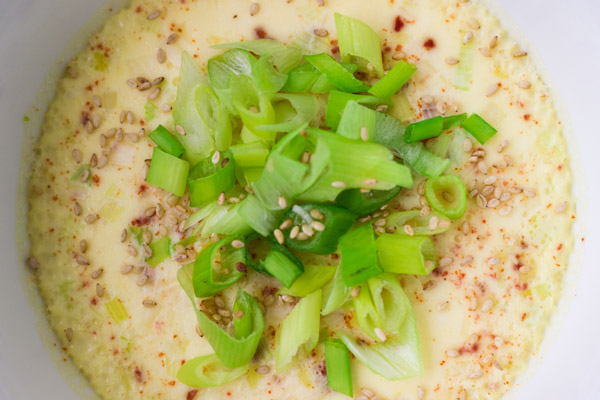 One of my favorite side dishes to order at a bar or restaurant in Korea is steamed eggs. Steamed eggs at a bar? Yeah, I know it sounds very odd, but it's a common side dish you can order for a couple of bucks. I love this dish with its light, custard-like texture and savory flavor. Many times it has minced vegetables inside, mostly carrots and scallions, or it can be plain with a scallion garnish on top.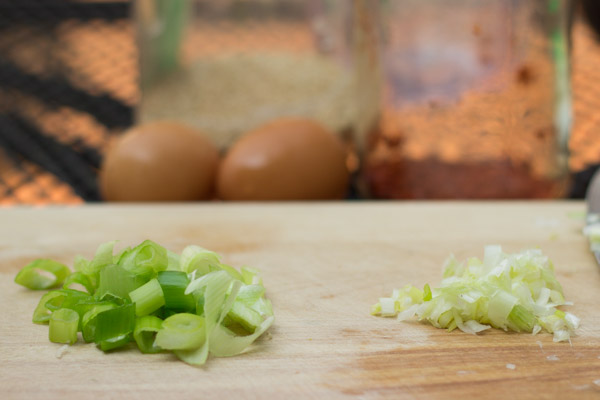 Sometimes though, the eggs can be overcooked and a bit rubbery- and no one likes overcooked eggs. However, I learned that making steamed eggs yourself can be quite simple and can take just a few minutes. You can either steam the eggs in an ovenproof bowl in a pot of water, or cook the eggs in a microwave for a quick and easy meal.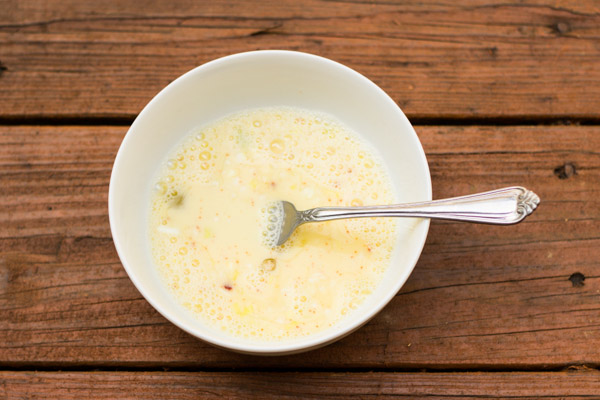 The great thing about this dish is that like poached eggs, it requires no oil or added fat to cook it so it's very healthy. Lately, between my cousin's wedding, my mom's birthday and my brother visiting from out of town, I've been eating out a lot and eating very heavy dishes. With an impending beach vacation for a friend's bachelorette party coming up, I thought lighter dishes might be a nice change.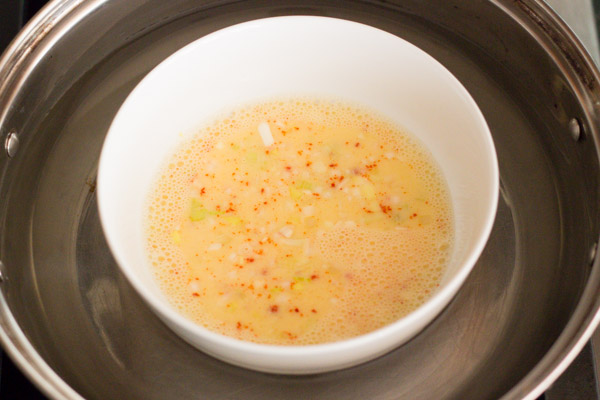 Starting tomorrow I will be at a beach house with 9 other girls, and my friend Victoria and I are in charge of feeding everyone for a few of the meals we will be cooking at the house. I'm pretty excited to spend some time in the kitchen (and at the ocean!) with Victoria, and I'm sure we will cook some really delicious meals at the beach. It's my first beach vacation stateside in years, so there's a lot of excitement for the fresh seafood and the bachelorette party we have planned for our friend Bettina. With summer drawing to a close, it will be nice to celebrate it with a fun girls trip. See you next week!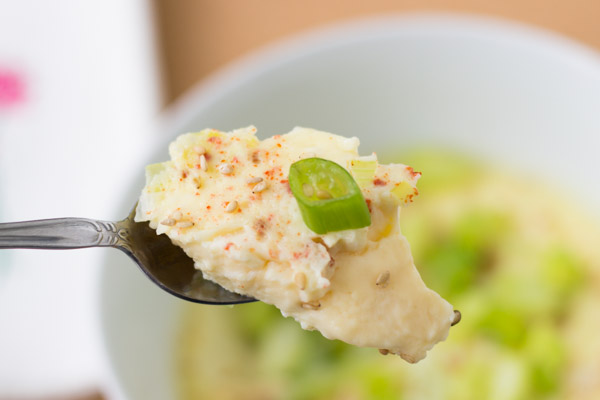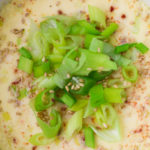 Steamed Eggs
I seasoned these steamed eggs in a Korean manner, but they would also be delicious with just salt and pepper and some grated cheese. For a silkier, smoother texture, steam in a pot with water as directed below, but if you would like a more instant egg dish, cook on high in a microwave for one minute, stir, then cook for two more minutes.
Ingredients
2

eggs

1/4

cup

of water

and more for steaming the eggs

1/4

teaspoon

of salt

1/4

teaspoon

of Korean chili flakes

1

scallion

1/2

teaspoon

of toasted sesame seeds
Instructions
Trim off the root and end of the scallion, then mince the white part and slice the green part of the scallion.

Whisk the eggs, water, chili flakes, salt and the minced scallion whites together in a ovenproof dish or ramekin.

Put in a wide and shallow pot and fill the pot halfway with hot but not boiling water.

Cover with a lid and over medium low heat, and let the water come to a gentle simmer.

Cook for about ten minutes until the eggs are firm but still jiggle in the middle.

Scatter the scallion greens on top along with the sesame seeds, cover and steam for a few more minutes.
0