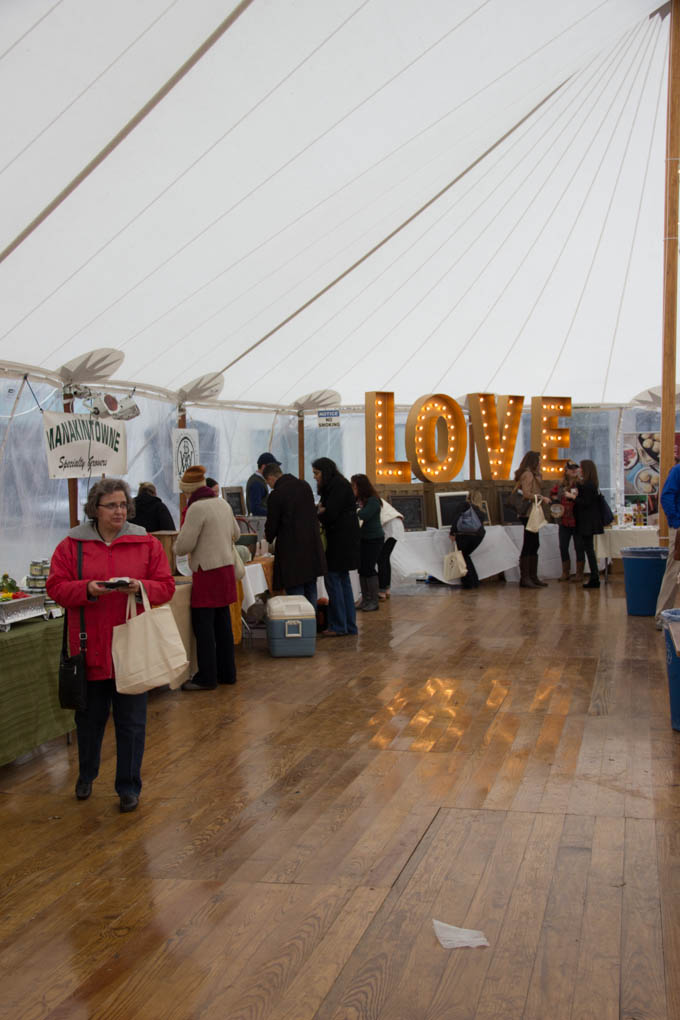 Last weekend I traveled south to Richmond, Virginia to participate in Fire, Flour and Fork. I had a unique opportunity to attend as a Virginia Blogger and at the last minute I got a media pass so that I could attend Friday as well as Saturday. This meant I could attend twice as many culinary and cultural sessions than I had planned. I saw a demonstration on how to make Crack Pie by Christina Tosi of Momofuku Milk Bar, David Guas made us crawfish gravy and biscuits from his restaurant Bayou Bakery (which is right near where I live) and a chiffon cake made with corn and rice flour by Alice Medrich was whipped up in front of us. Not only did we get to listen and watch them cook but we also got to taste what they made.
I learned about the unique ecosystem of the Chesapeake Bay and how important oysters are to keeping the waters healthy. We got to taste a sampling of oysters and we were educated about oyster shell recycling. The oyster tasting didn't stop there. In the tasting tent I got to sample oysters from Rappahannock Oyster Company. The intoxicating smell of seared dry aged steak filled the tent from the Belmont Butchery table. I sampled the best cider I've ever tasted from Blue Bee Cider and wines from Virginia. I also attended two boozy sessions. I learned about smoky cocktails from the man who concocts the drinks at The Roosevelt, learned about the history of bourbon and got to taste some Reservoir Whiskey distilled right in Richmond.
The event was well organized, the speakers were interesting and informative and the tasting tent was well curated, highlighting the best of what the Virginia food industry has to offer. I was overstuffed and physically exhausted by the end of the weekend but I was and continue to be inspired by that event and my passion for good eating was reinvigorated. It was a pleasure to meet so many dynamic players in the food industry, creating delicious and thoughtfully crafted food and beverages that highlight the region so beautifully. I want to thank the organizers of Fire, Flour and Fork for pulling off such a fine event and for graciously inviting me to participate. I've already blocked out the dates for next year's event that I know will be bigger, better and even more delicious.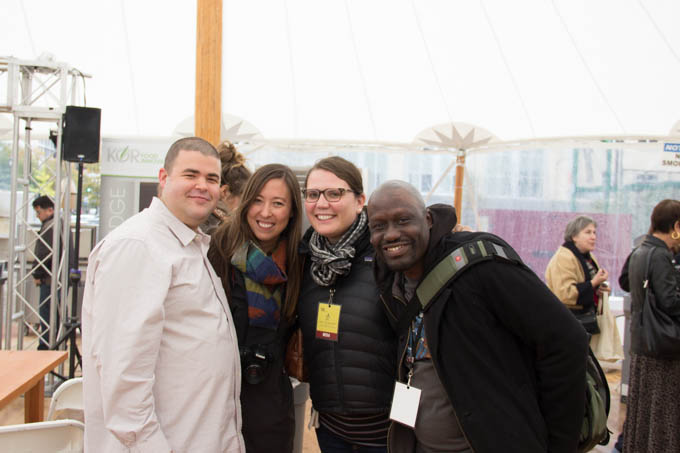 And finally, it was so lovely to reconnect with Marcella of Broad Appetite, my fellow half Korean VA food blogger, and to meet face-to-face with other Richmond bloggers that I've gotten to "know" over the internet. Dana and Shakir from Plate N' Conquer and Nick from Going Out in Richmond were a delight to share this weekend with and I can't wait for the next time we can all gather together, eat, laugh and talk about food obsessively. Honestly, food blogging has brought many fun and interesting opportunities into my life but the absolute best thing about it is the people you meet along the way.
0