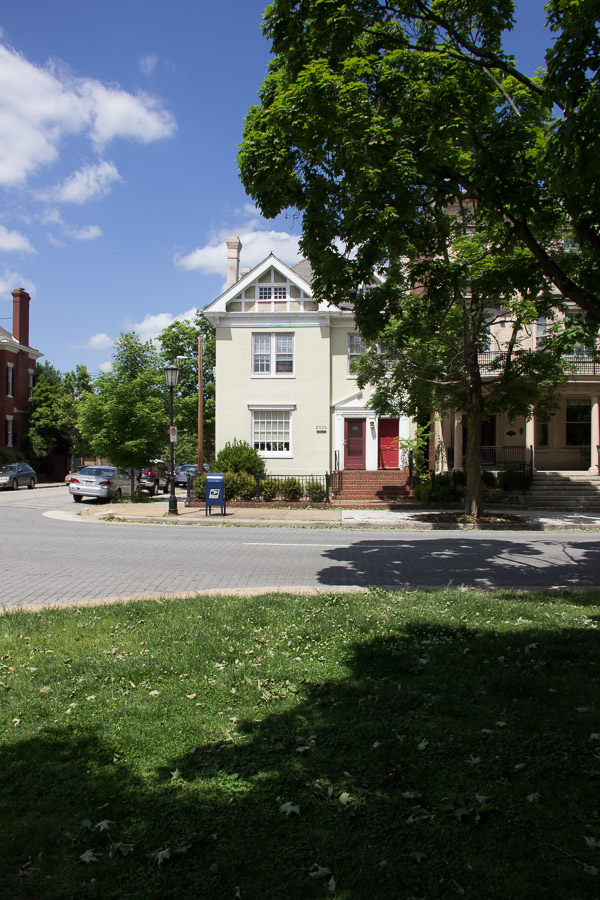 I lived on the second floor of this building on Monument Avenue in Richmond, Virginia for three years. Situated in the historic Fan District, my one bedroom apartment was a gem of a place. It was next to beautiful historic mansions but insanely affordable and in close proximity to friends, school and all sorts of delicious places to eat. I drove on the cobblestone street everyday to get work or walked down the avenue past the monument to Robert E. Lee on my way to class at VCU.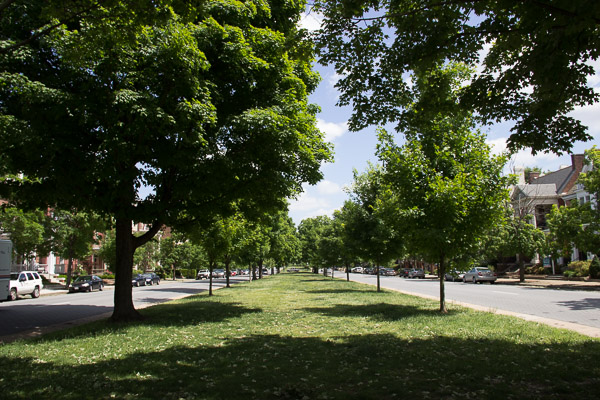 I lived in Richmond for six years during college and a little after that before I moved to Seoul, Korea. It was during this time that I became interested in food and cooking. My best friend lives there still and I love going down there for a weekend trip every once in a while to get away from the hectic pace of the DC area. Located just 100 miles south of DC, it feels as though Richmond is a completely different world. The pace of life slows down considerably, the people are more genial and there is an eclectic, unique feel to the shops and restaurants within the city. For a city of its size, Richmond has a lot of variety and culture in it.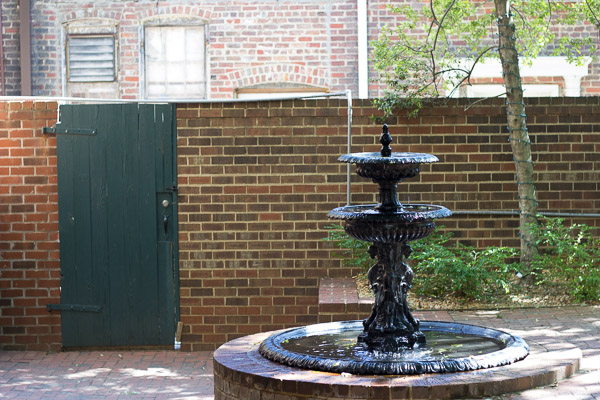 I went for the long Memorial Day weekend with a friend who had also lived in Richmond during his college years. He hadn't been back since graduating in 2008 and we decided to go and try all the new and delicious places we had heard about. His voracious appetite for tasty and interesting dishes made the perfect companion for our planned culinary adventures. We stayed at the Linden Row Inn, which is a hotel that is actually several historic row houses connecting into one large complex (one of these houses was a childhood home of Edgar Allen Poe!) not in the Fan District but closer to the downtown area. It was pretty and quaint, but a bit isolated from the various spots we planned on visiting. For weeks prior to our trip I researched and planned to try all the good eats to be found in town that were new to the restaurant scene since I had moved. I asked my friend Marcella of Broad Appetite (who I consider a foodie soulmate) for recommendations as well as the Richmond Food Coalition. From the suggestions I received I concluded that Church Hill had some of the best eateries in town and since I hadn't spent much time there when I had been a resident, I decided that Saturday would be the day of exploring Church Hill.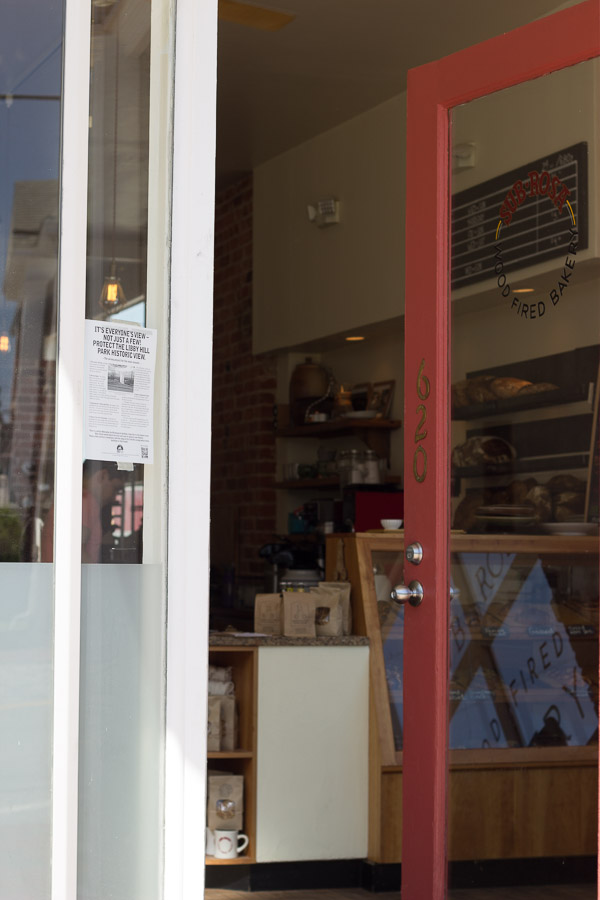 We followed the path set out in this post on Going Out In Richmond. The morning started at Sub Rosa Bakery for its wood fired baked treasures and delicious Chemex pour over coffee for two. We tried the salami and Gruyere cheese croissant, pain au chocolat and a Turkish pastry called pogaca filled with tangy feta cheese and sprinkled with sesame seeds. We received our coffee after we had impatiently shoved the pastries into our mouths but were rewarded with stone ground shortbread cookies on the house. I lost a few rounds of checkers between the many sweet bites and we headed to Dutch and Company for their Saturday back door hot dog special to soothe my bruised ego. They only do this on Saturdays from 12-1pm and it was immediately obvious that this is a regular thing for many people from the long line and familiar greetings exchanged between the chef and the patrons.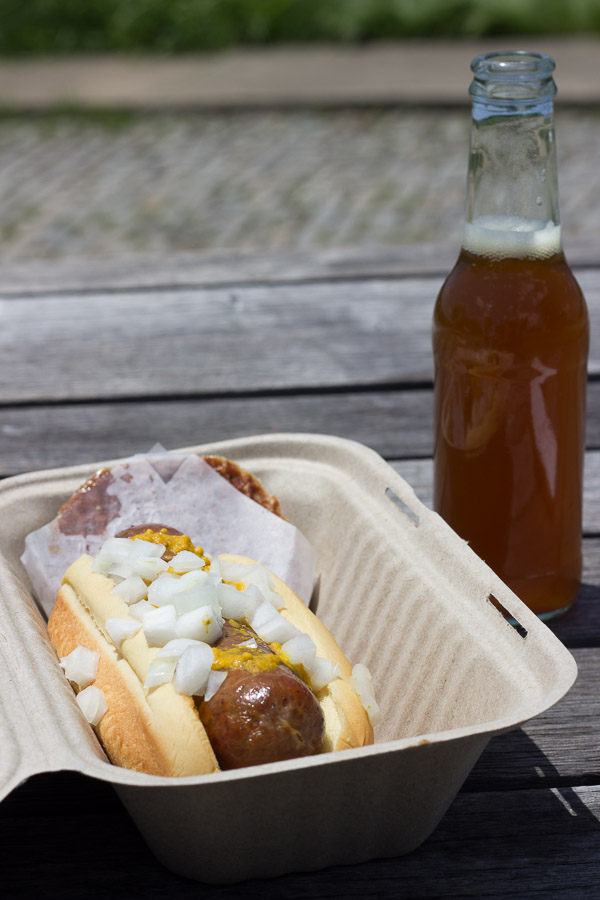 For around $8 I got this delicious all beef frank dressed simply with their homemade mustard and some diced onions, a stroopwafel (a thin Dutch waffle with caramel between two layers) and a ginger beer. We walked over to Libby Hill Park and ate our lunch happily while enjoying the beautiful view of Richmond and the James River.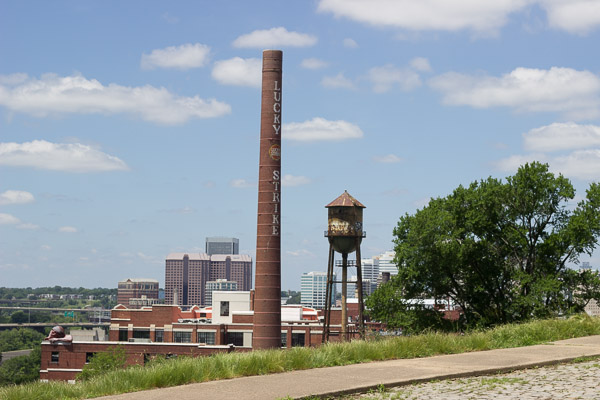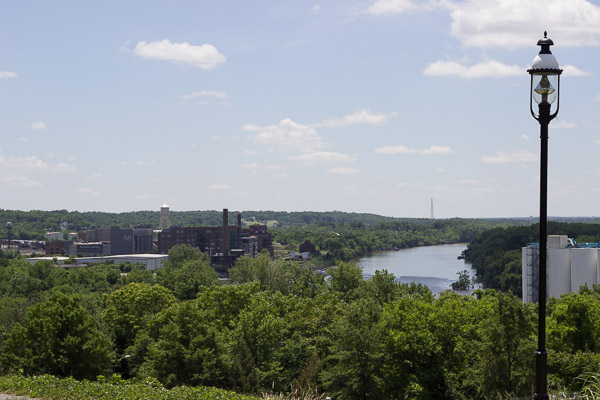 We decided to end our afternoon with a quick trip to Proper Pie Company to try the banoffee pie, which I first read about on Broad Appetite. The photo I snapped of it and posted onto Instagram garnered the most likes I've ever received on any photo. In short, get yourself over there for a slice!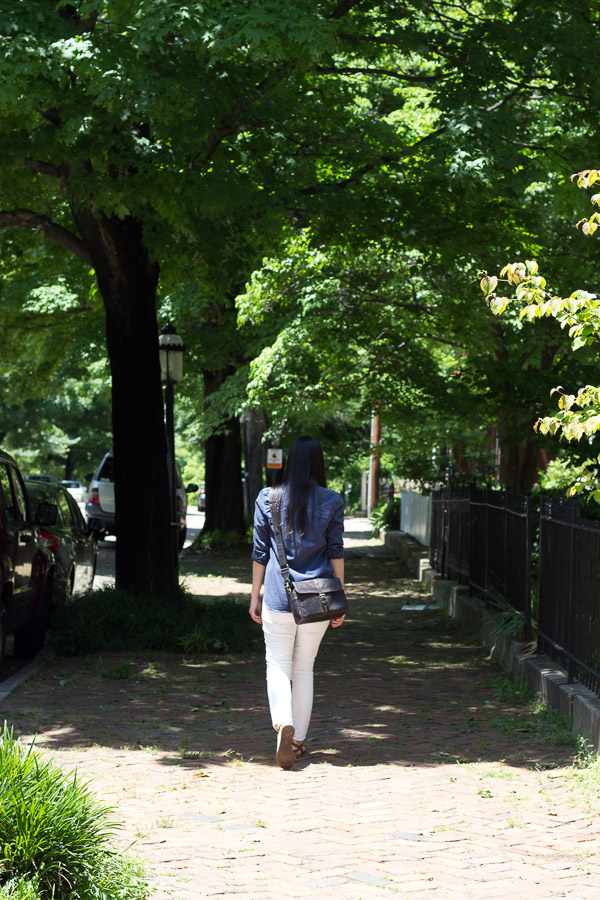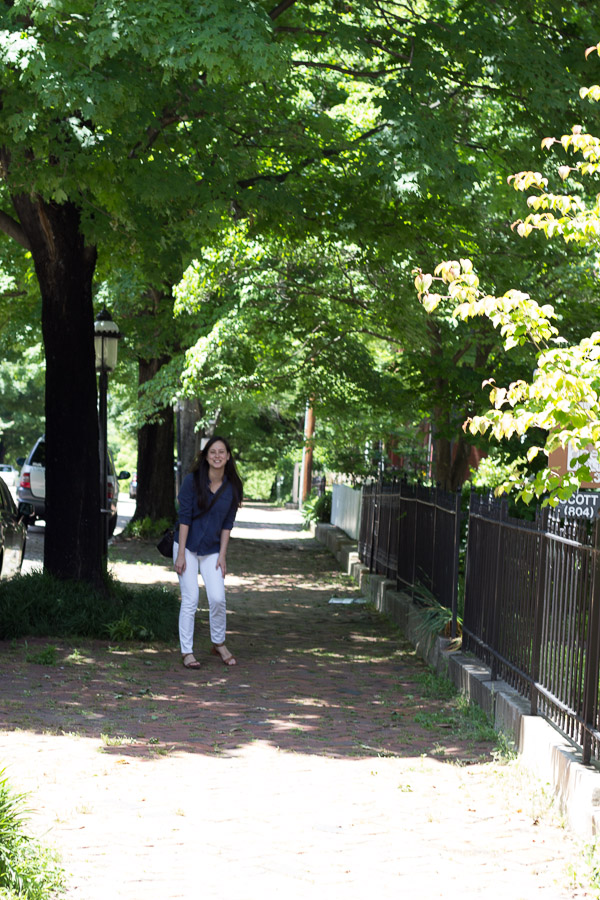 We walked off the many dishes by exploring the neighborhood and taking in the cobblestone sidewalks and beautiful historic homes. We even discovered a magical gnome world!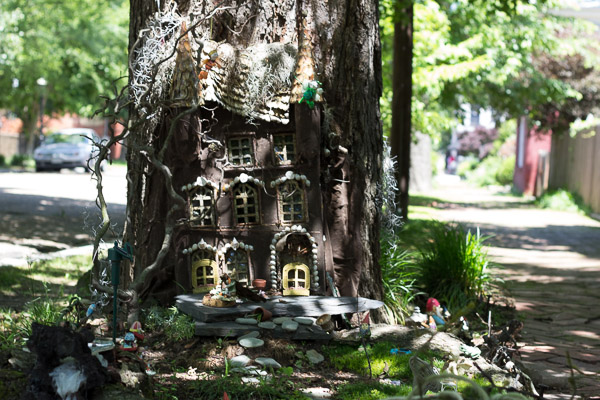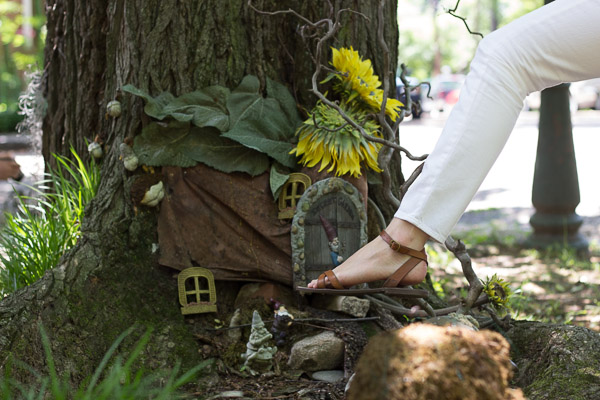 Don't worry, no gnomes were harmed- I was just joking!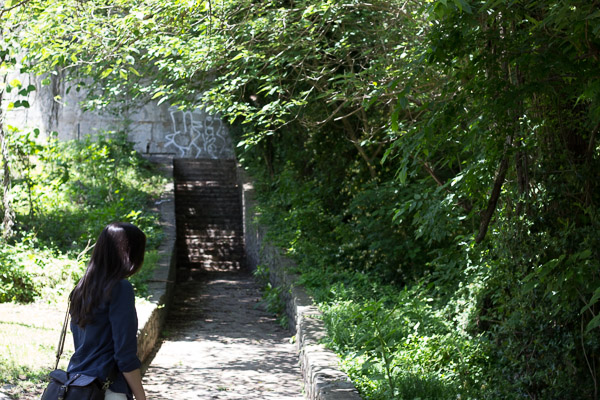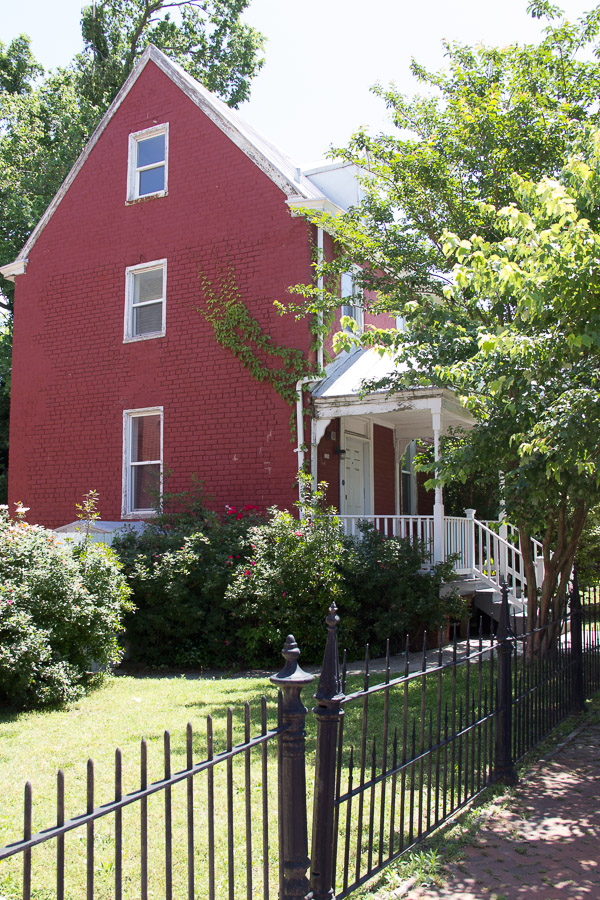 I may have found my dream home. It's just down the block from so many eateries…
In the evening we returned to Church Hill and had a few drinks at the Roosevelt before heading back over to Dutch and Company for our dinner reservation (yes, we went twice in one day!). The Seersucker is officially my new favorite drink. Charred lemon cube and Maker's Mark? Say no more.
After an amazing dinner at Dutch and Company (please try the perfect egg- it might change your life), we headed to Heritage back in the Fan to meet up with some friends. Somehow our lovely bartender Mattias knew that we had just arrived from a filling meal at Dutch and Company and recommended we have some bitters to soothe our bellies. It did the trick almost instantly. Also, they had a special on Old Fashioneds that night. Mattias, how did you read my mind? He graciously gave us a charcuterie plate to try with a sampling of the house meats (one cured with kimchi!) and pickled ramps. At this point I couldn't believe what a wonderful day of eating I had had back in my beloved Richmond. We finished the night with a show at Balliceaux featuring Oumar Konate. This young musician from Mali had the crowd up on its feet dancing and celebrating.
On the taxi ride home we remarked on what a perfect day in RVA it had been. It made me remember what I loved about living there and why it will always be one of my homes. I can't wait to return for many more weekend trips this summer!
0